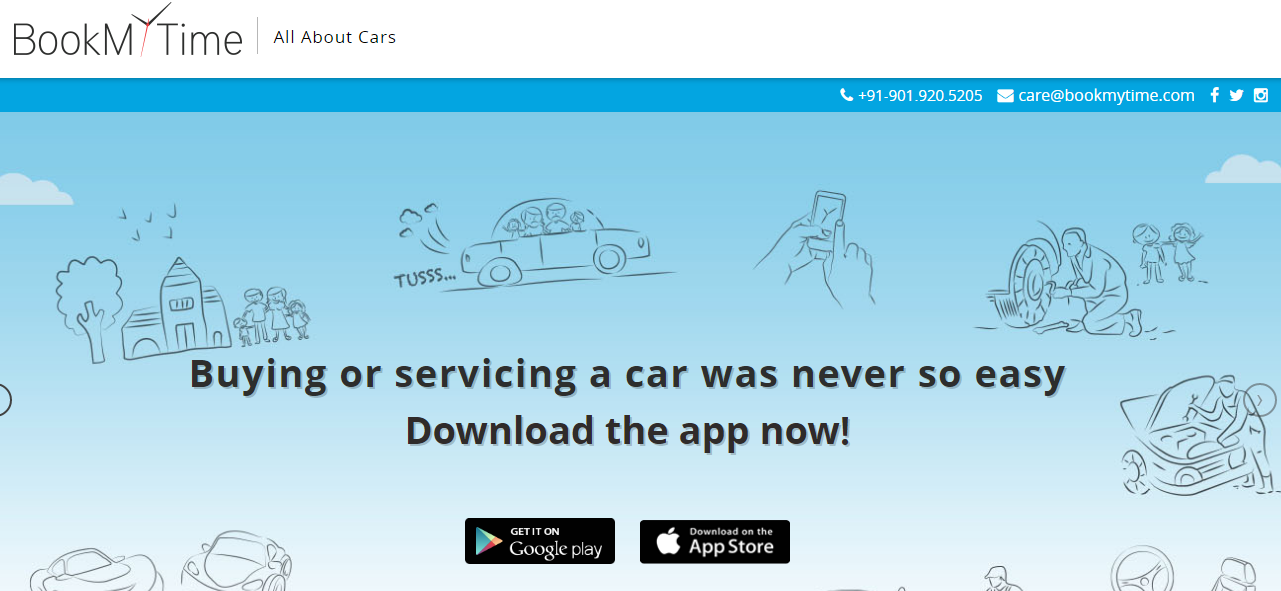 3 November 2016, India :
BookMyTime, a leading car purchase and service platform has bolstered its market presence by way acquihiring car management startup servicemykar.com. The acqui-hire includes a 10+ member team and also the inclusion of Raghavendra as the CEO of the new and expanded BookMyTime.
Raghuram Kote, Co-Founder and Partner BookMyTime, "We are happy to announce this acquisition this early in our growth phase. This has been a strategic acquisition for us since we have not only absorbed the team of Servicemykar, but we have also gained a CEO with Raghavendra Chandrappa. With this acquisition, we are ready to expand our operation in terms of service and geography."
In the universe, Time is the most precious resource, not money, not love. Because, you can replace money, you can replace love, you can even replace your heart but the only thing that cannot be replaced is TIME. BookMyTime is the answer to how to make the best of your most precious resource: TIME.
The startup is a mobile and web-based service which connects car owners seamlessly with service providers including authorized, multi-brand and independent garages . The mission is to make car service and repair hassle-free, transparent, while ensuring impeccable quality at the right price. With BookMyTime, you can book appointments and be sure of one thing and that is, time is money. It was founded by Tony Hadzi, Raghurama Kote and Muki Regunathan, serial entrepreneurs who have previously built successful companies in India and USA. Source- Indiainfoline / bookmytime
Also read-
Comments
comments