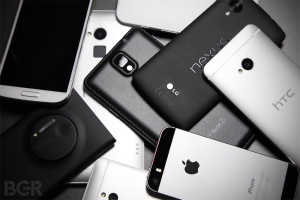 04 May 2016, India :
India smartphone market grew 23% in the first quarter of 2016, surpassing the US to become the second largest country in terms of users, even as sales remained flat globally, research firm Counterpoint stated.
"India which surpassed the USA to become the second largest smartphone market in terms of users has continued to register strong demand for smartphone," Counterpoint Research, Research Director Peter Richardson said.
"Reliance Industries is our play on the rising tide. In near term, many players should benefit from the 4G smartphone and network proliferation," stated Morgan Stanley's report, referring to the Jio service, the nation-wide commercial launch of which is expected later this year.
The report added that Jio is focused on 4G and has launched its own handset brand "LYF" that could bundle with SIMs and its voice and data plans. "We believe this could be disruptive to the market and expect Jio to gain 30 million subscribers in 2016 and 60 million in 2017."
"We expect the high-end market to unfold like it did in China, where Samsung and Apple dominate. Our survey indicates Samsung is leading in India with 46 percent user share and slightly higher purchase intentions," it said.
"Apple needs to build its brand as, surprisingly, half of survey respondents were not aware of the company. However, this means Apple has the most room for upside as our survey shows it could double share in the $400 segment to 40 percent," it said.
Lyf also became the second largest LTE phone supplier surpassing Micromax and Lenovo during January-March 2016.
Also Read : Apple, Lenovo Achieve Face Pace Growth in India