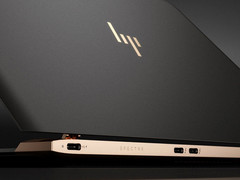 5 April 2016, USA : The HP Spectre 13 is the first device with a new stylized HP logo. According to HP, we will see this more often in the future, so we can speculate that there will be a complete change or at least some device classes will use the new logo. It has split into two — and having delivered an impressively staid logo for its enterprise entity — the new consumer brand seems more willing to embrace an edgier look.
Notebook manufacturers are continuing to explore the limits of design in terms of reducing the thickness.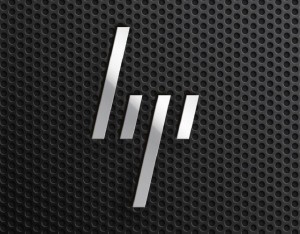 The new HP Spectre 13 is currently the benchmark. With a "thickness" of just 10.4 millimeters, HP even clearly beats other thin laptops like the Apple MacBook 12 (up to 13 mm). That the diet was not an easy tasks is supported by some clever details. While the use of CNC machined aluminum and carbon is pretty much standard in this class of this devices by now, HP had to find a special solution for hinge because of the extremely thin display (2 millimeters) as well as the edge-to-edge design of the panel. The result is a so called "Piston Hinge", which folds into the base unit and is then guided or absorbed, respectively, by a special mechanism.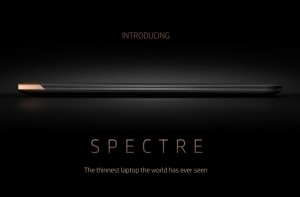 Specifications HP Spectre 13:
13.3-inch Full-HD display (1920 x 1080), IPS, 300 cd/m² luminance, 72 % color gamut, 0.4 mm Gorilla Glass 4 with Edge-to-Edge design and no touch with Glossy Oberfläche
Intel Core i5-6200U and i7-6500U
Intel HD Graphics 520 iGPU
up to 8 GB RAM
PCIe-SSD with 256 and 512 GB storage
three USB Type-C Ports, two of them with Thunderbolt 3; supports dual-4K output, charging of the device possible at all Type-C ports
Dual-Band Wi-Fi (2.4 and 5 GHz)
4-cell lithium-polymer battery with a runtime of up to 9:45 hours, quick-charge is supported
10.4 millimeters thin, 1.11 kilograms (2.45 lbs)
Prices start at $1,169.99 (i5, 8 GB RAM, 256 GB SSD) and $1,249.99 (i7, 8 GB RAM, 256 GB SSD)
Source & Images : notebookcheck.net