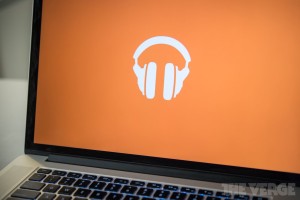 05 July 2016 :
Users on Reddit have spotted Play Music songs showing up in Google search results with prices denominated in Indian rupees. That's not all! clicking on the search results opens a partially functional web interface for Play Music.
As per the screenshots, each song is likely to cost Rs 15 in Google Music while the total price of the album will depend on the age of the album as well total number of songs in it.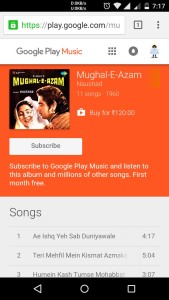 Indian users already have some good music streaming services to pick from, including Saavn, Gaana, and Apple Music. The latter launched in India and dozens of other countries last year. In contrast, Google has been very slow at bringing its suite of media services to the world. And Spotify isn't doing that good either!
Google Music, at least conceptually, is something that aims to combine several services into one app. At its basic, or standard, it is a service that allows users to purchase their own songs and build a music library. If you already have existing songs on a computer or phone, you can also add them to the Google Music library.
In a way, this is similar to the iTunes, although iTunes doesn't offer the streaming. For this kind of streaming service, Google now attaches YouTube Red to the Google Music.
YouTube Red allows user access to all Google Music songs for streaming as well provides them with ability to play YouTube videos without any ads. The Red also allows users to play YouTube videos in background on phone.
Also Read-