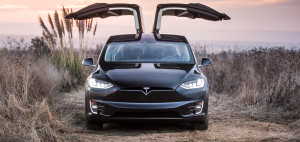 05 July 2016, USA
Tesla Motors Inc. fell after the electric-car maker missed second-quarter forecast for global deliveries and lowered its full-year outlook, citing an "extreme" increase in output in the period's final month. Tesla issued its Q2 production and delivery numbers, indicating that the company produced 20 percent more cars this quarter than the previous.
Tesla missed its deliveries forecast for the second time in a row this year. In the first quarter, the company blamed the shortfall on "hubris" in adding in too much new technology that led to part shortages for the Model X.
Deliveries of 14,370 vehicles trailed a projection of about 17,000, after an "extreme production ramp" came too late in the quarter to get the cars to their buyers, Tesla said Sunday. About half of the quarter's output in the final four weeks.
Second-half deliveries now will be about 50,000 cars, according to a Tesla statement. That would mean 79,180 Model S sedans and Model X sport utility vehicles shipped for the full year, slightly below its previous range of 80,000 to 90,000.
To achieve the target Tesla must deliver an average of at least 25,405 vehicles per quarter for the next two quarters.
"Tesla's ongoing difficulty in managing launch and production of its vehicles reinforces our concerns around its ability to launch the Model 3 well and reach its pulled-forward goal of 500,000 deliveries in 2018," Emmanuel Rosner, an analyst with CLSA, wrote in note to clients. He reiterated his sell rating and $200 target for the shares.
Also Read