05 August 2016, USA :
Offlate, We've been hearing about the problems people face in their life! One such huge problem is catching a Pokemon! Yes, its become very difficult to catch 'em all!
Over the weekend, Pokemon Go developer Niantic learned the hard way that staying silent about major gameplay changes is very much not OK. The game's rating on the iTunes App Store plummeted to just 1.5 stars (out of 5) in the US and UK due to thousands of angry reviews, after Niantic removed some popular ways to track Pokemon in the wild.
But today, the word is seemingly out that Niantic made another massive change without telling its fans: it's now harder to catch Pokemon even after you've managed to find them.
The company apparently changed how often the game scans for new monsters, increasing the time from 5 seconds to 10 seconds. That means you might not see as many Pokemon around you by just driving a car or riding a bike. That might be a useful feature, as it prevents you from playing and driving, but it's still annoying if you prefer to do your Pokemon exercising by biking, especially in rural areas where Pokemon might be harder to find.
Trainers, a new bug affecting throw accuracy increases the odds of escape and omits the XP bonus. We are working on a fix, stay tuned…

— Pokémon GO (@PokemonGoApp) August 4, 2016

So, in short, you can't track Pokemon, and it's harder to catch them following the recent update. Let's hope Niantic is preparing some fixes.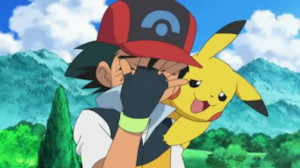 Meanwhile, a homeowner from New Jersey isn't too happy with the digital creatures that have been placed in his yard and the attention they've been drawing, and he's filed a lawsuit in an effort to get the rest of the fun police involved. The suit names Niantic, The Pokémon Company, and Nintendo, and they've got 21 days from receiving their summons to respond.
Also Read-