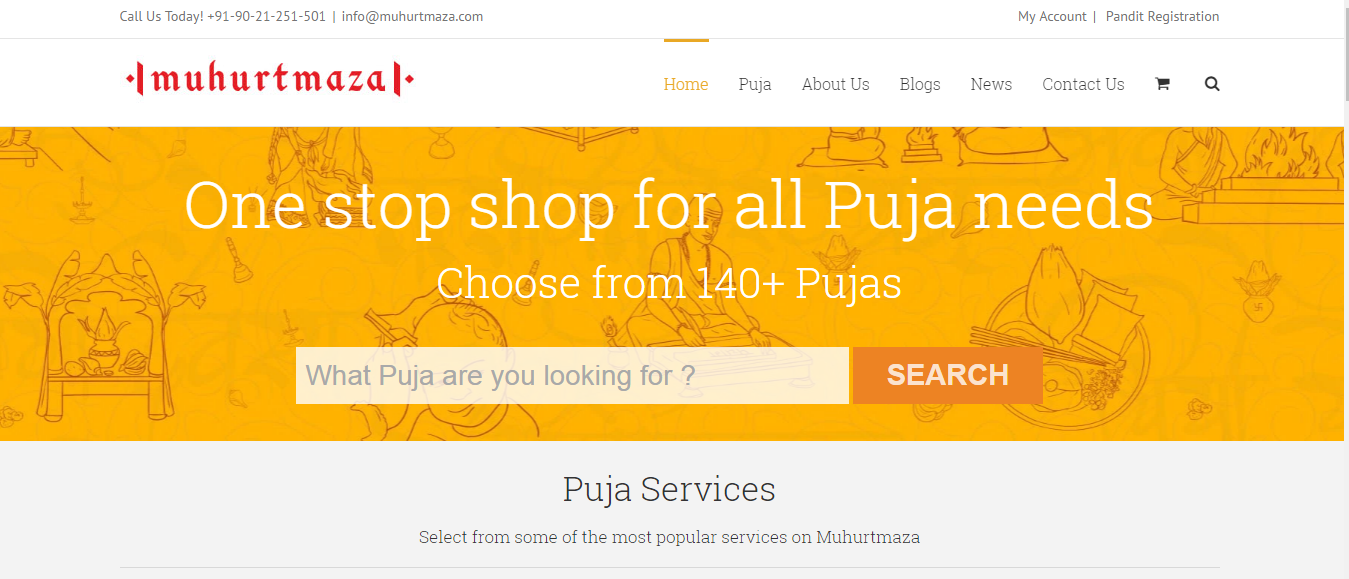 5 October 2016, India :
Pune-based Online Puja Booking Platform Muhurtmaza raised undisclosed amount seed funding round from US based HNI investor.
While talking to Techstory, Sughosh Sowale, Founder & CEO said, " The funds will be invested to strenghthen the website and expand the business. We will be widening the partnership with Gurujis and Pandits."
Muhurtmaza is a first-of-its-kind initiative to deliver the complete package of Puja/Vidhi/Yagya/Shanti with samagri, supported by trusted Gurujis, right at your doorstep.
You no longer need the time-consuming planning and shopping for your Pujas and other traditions, hunting for the right Guruji, just book the entire package with a single click on Muhurtmaza.
Muhurtmaza provides all kinds of Puja listings, samagri essentials and of course, authentic and learned Guruji for about a 140+ varieties of 'Vidhis' under 6 different categories. Be it a 'Maharudra' or 'Satyanarayan Puja', book it online.
It also provides Pujas as per regional traditions from all over India, North-South-East-West. the company is currently offering Services in Pune, Mumbai, Bangalore , Hyderabad, Nagpur, Nashik, Aurangabad & Kolhapur.
Also read-
Comments
comments