06 July 2016, USA :
Good news for all Snapchat users!
Snapchat, an image messaging and multimedia mobile application created by Evan Spiegel, Bobby Murphy, and Reggie Brown has brought a new update! Introducing 'Memories', now you can save and sharing old snaps in a private archive mode inside the main app. Users can also add the snaps to the story later.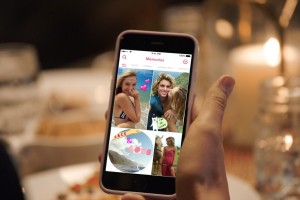 Open Memories and you'll find your saved snaps in reverse-chronological order. Rectangular posts are individual snaps; circular posts represent stories, and offer live previews of the snaps they contain. Memories also contains tabs for viewing just snaps, just stories, or your phone's complete camera roll. Memories also includes a section called 'My Eyes Only' where you can put embarrassing or explicit snaps.
The update would take upto 30 days to get going, till the time, Happy Snapping!
Image- Snapchat
Also Read-