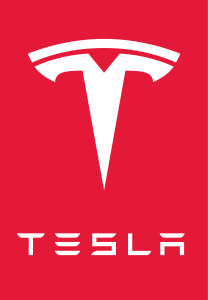 29 May 2016, USA :
Tesla is soon to hold a grand opening for their futuristic-cost efficient car products 'Gigafactory'.
The company will host opening event on 29th July 2016 and would be attended by VIPs, and others, owners who won tickets by participating in its most recent referral program.
Those owners are also helping spread the word in the absence of an official public announcement from Tesla.
Contest winners received their invitations late Thursday, and quickly began posting them to social media.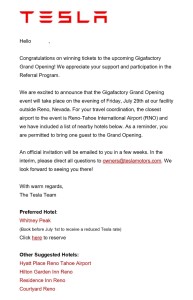 Gigafactory is seen as a key element to affordable mass production of the Model 3 or of any other Tesla vehicle. At peak output in 2020, it's expected to produce 35 gigawatt-hours of battery capacity per year, which Tesla claims is more than the entire world's lithium ion battery production in 2013.
Gigafactory will produce massive amounts of low cost batteries for its electric cars of the future. Through mass production, Tesla is hoping to lower the costs of its batteries by at least a third.
Tesla's next car, the Model 3, is supposed to cost $35,000 compared to its $80,000 to $150,000 Model S and Model X cars. A chunk of that cost savings is supposed to come from batteries made in the Gigafactory.
Read More : Tesla's New Gigafactory Will Be Powered By 100% Renewable Sources Of Energy
Also Read : Tesla Model 3 Zooms The Market; Orders Hit The $3 Billion Mark