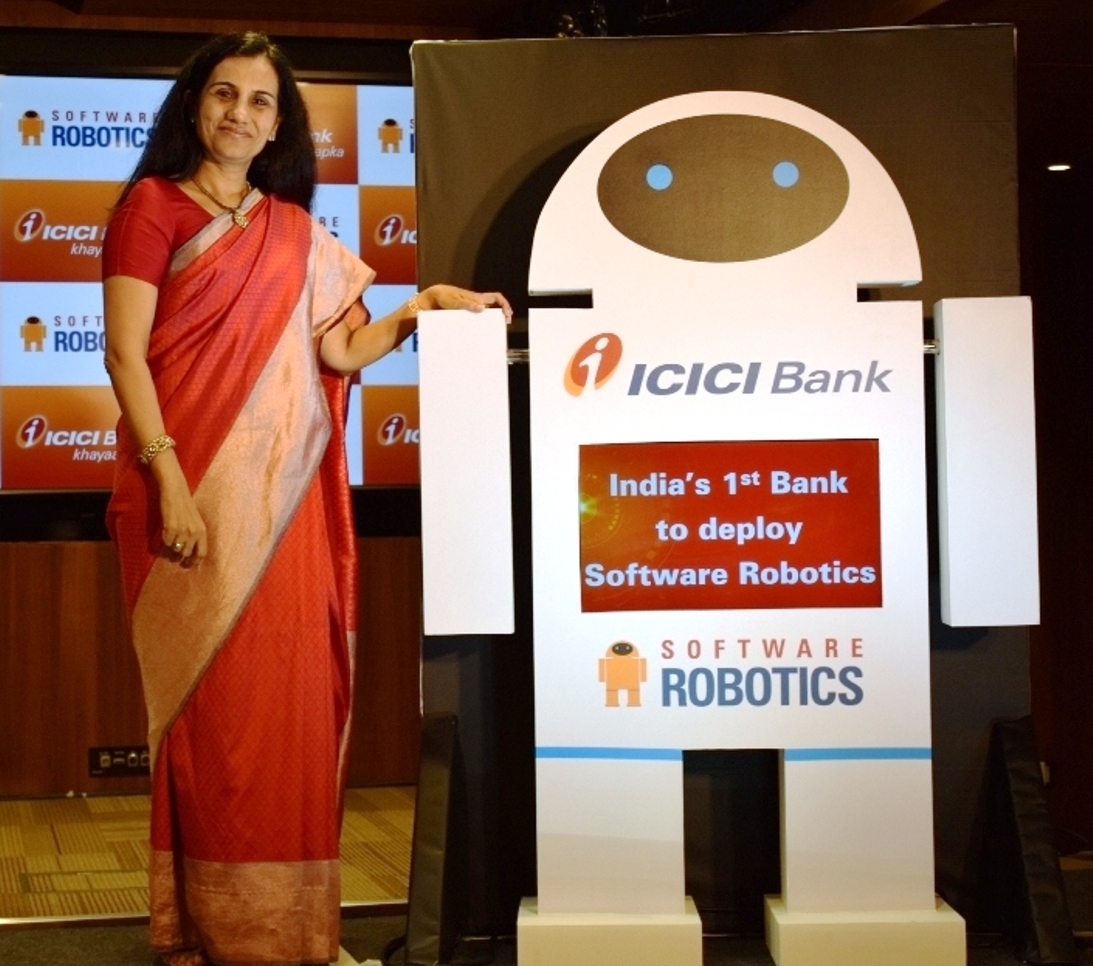 08 September 2016, India :
ICICI, today announced the deployment of 'Software Robotics' in over 200 business processes across various functions of the bank.
The bank is the first in the country and among few, globally, to deploy 'Software Robotics' that emulates human actions to automate and perform repetitive, high volume and time consuming business tasks cutting across multiple applications.
At ICICI Bank, software robots have reduced the response time to customers by up to 60% and increased accuracy to 100% thereby sharply improving the bank's productivity and efficiency. It has also enabled the bank's employees to focus more on value-added and customer-related functions. The software robots now perform over 10 lakh banking transactions every working day.
Ms. Chanda Kochhar, MD & CEO, ICICI Bank, said, "ICICI Bank has a legacy of pioneering innovations in technology to create propositions that provide increased convenience to customers. We have created new paradigms in the financial services industry by taking the lead in introducing path-breaking innovations including internet banking, mobile banking, Tab banking, Touch Banking branches and banking on social media."
This launch comes close on the heels of a slew of technology-led innovative services introduced by the bank. The list includes fully automated and round-the-clock 'Touch Banking' branches, Tab Banking, banking on Facebook and Twitter, the country's first contactless debit and credit cards, 'Pockets'- India's first digital bank on mobile phone and 'iMobile SmartKeys' – Asia's first payment service using a smartphone keyboard.
Also read-
Comments
comments