The Big Tech giants have revealed the steep price they pay to save costs, with Amazon, Meta, Alphabet, and Microsoft jointly incurring more than $10 billion in expenses due to mass layoffs, real estate, and other cost-saving initiatives. In earnings reports released this week, the US businesses that have been executing the biggest job cutbacks in the tech industry detailed the significant expenses associated with their restructuring initiatives.
To persuade Wall Street that they were entering a "year of efficiency," as Meta chief executive Mark Zuckerberg put it, the four groups had announced 50,000 job layoffs earlier. After more than ten years of significant investment with an emphasis on rapid top-line growth, this tendency has emerged.
Investors seem encouraged by the actions taken, notwithstanding the large upfront expenses faced by the companies, such as severance compensation.
Since formally disclosing their reduction, the corporations have increased their market capitalizations by more than $800 billion. Since disclosing its employment layoffs in November, Meta, the first mover among the Big Tech companies, has virtually doubled its value. According to Wedbush analyst Dan Ives, the markets were rewarding IT businesses for "ripping the Band-aid off" even though savings might have been achieved by pursuing more progressive expense reductions.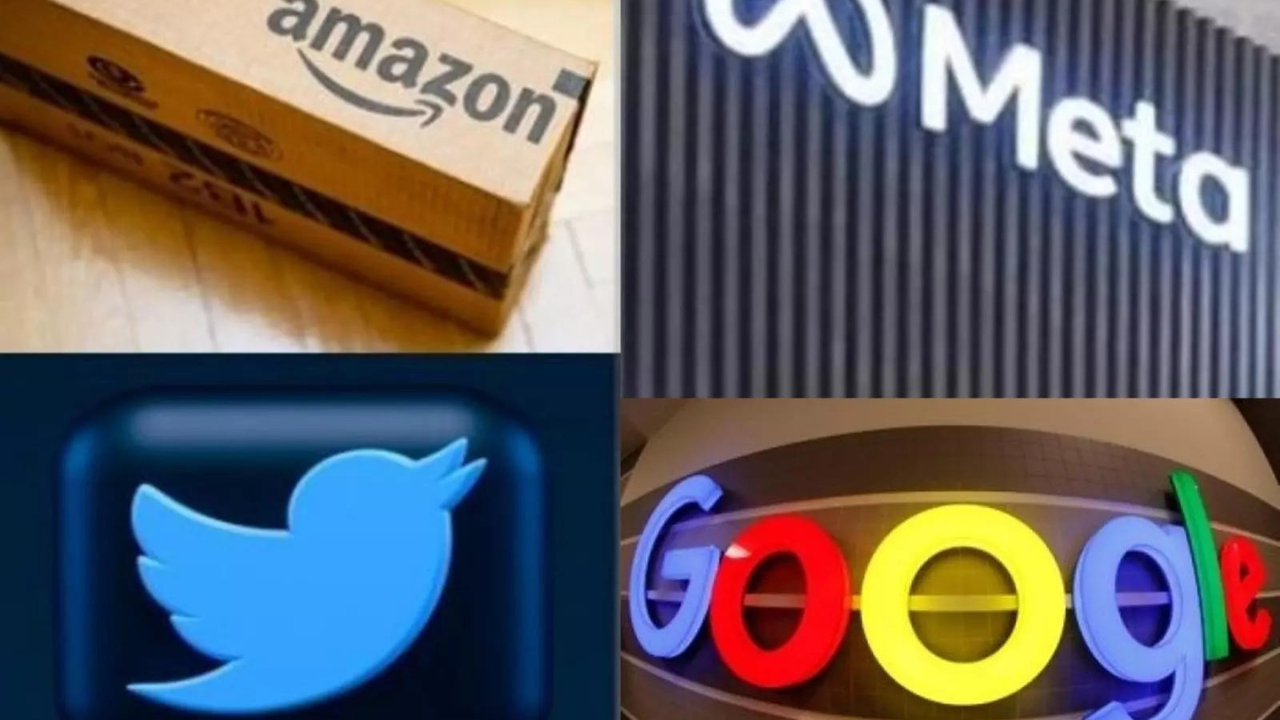 For the past four to five years, "Big Tech has been spending money like '80s rock stars," he claimed. It appears that there are now adults present.
The process of becoming leaner amid financial pressure contrasts sharply with the hiring boom during the epidemic when IT companies quickly increased headcounts in response to a boost in demand for digital products and services.
Apple is the only tech firm that has not announced any job cuts
Despite posting its first quarterly revenue dip in three and a half years on Thursday, Apple continues to be the only major tech company that has not announced any job cuts or a cost-cutting programme.
Since the beginning of last year, about 250,000 employees have been laid off across the sector, according to Layoffs.fyi, a tracker documenting cases of IT redundancies. The most recent one from this past week is the software company Okta, which let go of 300 staff members. The data analysis firm Splunk let go of 325, and the image-sharing social network Pinterest announced eliminating 150 positions.
Microsoft has incurred a $1.2 billion charge in the final three months of 2022, $800 million of which came from severance pay as a result of its targeted savings, which include 10,000 job cutbacks.
After announcing a 10% employment reduction last month, Salesforce, which won't report earnings until March, is anticipated to be another company with high restructuring costs. With a multibillion-dollar investment in the firm, activist investor Elliott Management announced that it wanted to work "constructively with Salesforce to achieve the value befitting a company of its scale." At the same time, Salesforce made that move.
Comments
comments