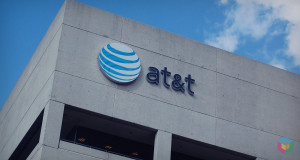 10 June 2016, USA :
AT&T, an American multinational telecommunications corporation, has put in a higher offer for Yahoo's internet business in second-round bidding than rival Verizon, according to Reuters.
Like Verizon, AT&T could benefit from Yahoo's digital advertising business. AT&T recently consolidated much of its growing media business into a unit called Ellation, which includes the Crunchyroll and Creativebug properties AT&T and The Chernin Group acquired through their Otter Media partnership. AT&T also announced plans to buy a company called Quickplay for multitenant IP distribution infrastructure, but so far the carrier does not have a "name brand" platform for ad sales and insertion.
AT&T is the second largest provider of mobile telephone and the largest provider of fixed telephone in the United States, and also provides broadband subscription television services.
Also Read- Verizon Hires Bank Of America to Help With Yahoo Bid