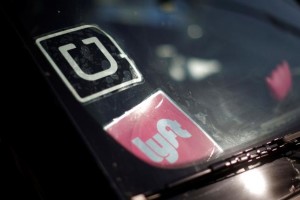 10 June 2016, USA :
Two former Uber and Lyft drivers based in Austin, Texas, have filed two new proposed class-action lawsuits against those ridesharing companies on Thursday.
The ride-hailing companies are facing lawsuits from their partner drivers for putting the kibosh on their services without giving sufficient notice. The lawsuit is being brought under the 1988 Worker Adjustment and Retraining Notification (WARN) Act, which ensures that laid-off workers get time to adjust.
The act says, unless a company is going through "unforeseeable business circumstances," they are liable for wages and benefits that their workers would have earned during the 60-day notice period.
By law, companies were required to warn their employees at least 60 days in advance before a mass layoff. That, however, did not happen, as they suspended their services to be in compliance with the new city law, which required them to run fingerprint-based background checks on all their drivers.
Over a month ago, Uber and Lyft ceased operations in Austin after the city required drivers to submit to a fingerprinting-based background check. The two companies' approximately 10,000 drivers were then immediately without work. Uber and Lyft banded together and lobbied hard to get the city ordinance reversed by popular vote, but that effort failed.
Also Read- Uber Unveils It's Self Drive Car
Read More- Uber, Lyft Spends $8Mn, Still Loses In Texas ; Threatens to Pull Their Operations