08 May 2016, USA :
Uber and Ola witnessed the literal saying "Money can't but you eveything." Top most Cab ride companies spent $8 million to repeal a city ordinance requiring the fingerprint-based criminal checks and launched what turned into the most expensive race in the Texas capital's history and still lost.
After loosing embarrassingly, Uber's Austin general manager Chris Nakutis said, "Disappointment does not begin to describe how we feel about shutting down operations in Austin."
"Unfortunately, the rules passed by City Council don't allow true ridesharing to operate," Lyft stated, adding it will suspend operations in Austin as of Monday.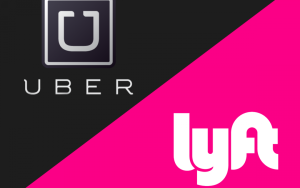 The companies outspent their opponents by 80-to-1 and when the votes were tallied their campaign contributions broke down to being more than $200 for each vote in favor of their position. Voters said by a margin of 56 to 44 percent they wanted the fingerprint checks to stay.
Uber and Lyft had threatened to pull their operations from Austin should their proposal fail. The election was being closely watched across the USA as other cities, including Los Angeles and Miami, grapple with how best to regulate the ride-hailing companies.
Voters in the Texan capital came out against Proposition 1, upholding ride-hailing regulations that the city council passed in December. The rules are stricter than ones that Uber and Lyft face in other jurisdictions: They require drivers for the services to pass fingerprint-based background checks, to identify their cars with company emblems, and to avoid picking up and dropping off passengers in certain lanes.
"The people have spoken tonight loud and clear," Austin Mayor Steve Adler said in a statement. "Uber and Lyft are welcome to stay in Austin, and I invite them to the table regardless. Austin is an innovative and creative city, and we'll need to be at our most creative and innovative now."
Source & Image : Reuters
Comments
comments