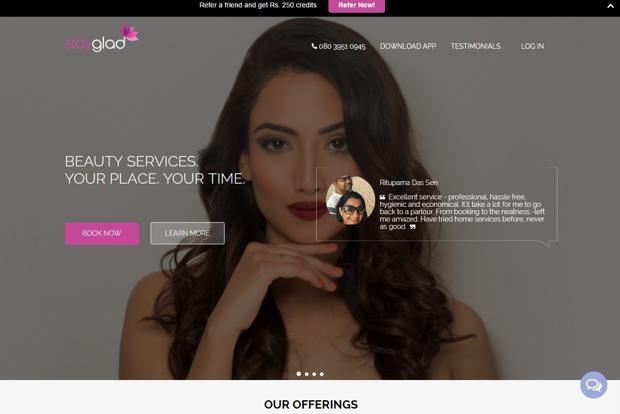 13 September 2016, India :
Quikr India Pvt. Ltd has acquired on-demand home beauty services provider StayGlad for an undisclosed sum after the startup failed to attract new investors and ran out of cash as per Livemint report.
"On-demand beauty is one of our fastest-growing service categories. With well more than half of our consumers coming back to us with bigger ticket sizes, the demand is clearly very strong," said P D Sundar, head, QuikrServices. "StayGlad is one of the largest and highest quality players in beauty services, with a 70 per cent customer repeat rate, which makes them a great fit for our overall vision for AtHomeDiva. We are excited to bring them on board."
Together we will have strong infrastructure across cities which will further add to our leadership," said Co-Founder StayGlad, Prateek Jain. StayGlad is the third in a series of beauty-services startups acquired by QuikrServices.
Quikr did not disclose terms of the deal. According to one of the two people cited above, the deal, mostly in stocks, valued StayGlad at less than Rs 50 crore. StayGlad had also explored possibilities of an acquisition by on-demand home service provider UrbanClap, but the talks failed, reports Livemint.
Also read-