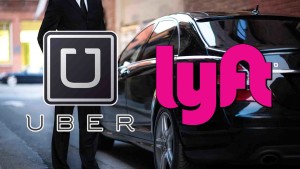 15 April 2016, San Francisco :
For the first time, San Francisco is going to require the 37,000 Lyft and Uber drivers who work in the city seven or more days a year to obtain a business license.
City Treasurer Jose Cisneros wouldn't fully explain why he is now requiring the license, which will cost drivers $91 annually, when the companies started operations years ago. But one reason, he said, is that the city launched its online business registration system in March — before, registrants had to go to City Hall to apply in person.
The move ups the political tension between the city and Uber and Lyft. When faced with class-action lawsuits from drivers seeking status as employees, the companies have vigorously maintained that the drivers are independent contractors. Cisneros is in essence turning that argument back on them and saying: If that's the case, the drivers have to register as independent contractors for a business license.
Another reason the treasurer is taking action now may be that he finally has the names of the drivers. Uber and Lyft have long refused to provide drivers' names and addresses to the city. Cisneros would not say how he obtained them.
The license will cost drivers $91 a year if they earn $100,000 or less in gross receipts. If they have been driving for multiple years, they will have to pay a registration fee for the years in which they didn't register.