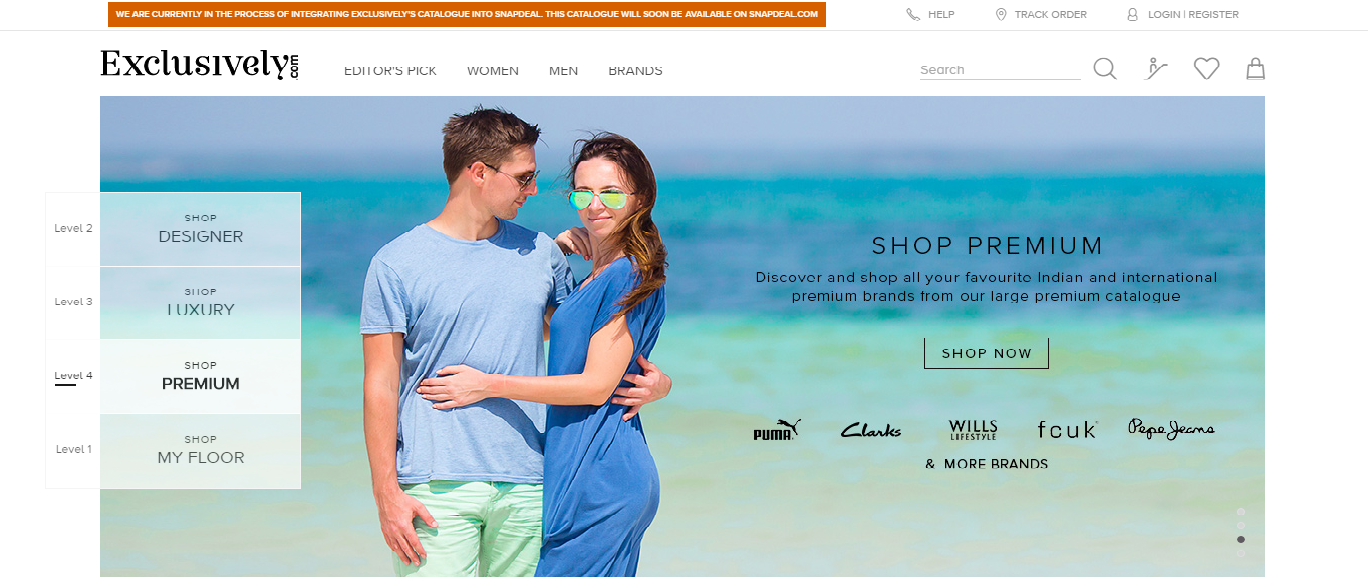 17 August 2016, India :
Snapdeal has finally completed the integration of Exclusively.com, a marketplace for premium branded fashion and lifestyle products, with itself.
"This integration will ensure a wider access for the fashion and lifestyle products available on Exclusively, as now all Snapdeal users will have access to the same. This move comes as we plan to add more depth and brands to our fashion category," Snapdeal said in an official statement.
Snapdeal acquired Exclusively in 2015 with an aim to strengthen its fashion business and tap into the luxury and premium category. A large part of Exclusively's business reportedly came from outside India.
Exclusively.com is a premium branded fashion marketplace. It offers the best of fashion and lifestyle across clothing, footwear, jewelry, beauty and accessories from the world's biggest and most recognized Designers, Luxury labels and Fashion brands. Exclusively has an extensive multi-channel fashion ecosystem that serves to consumers in over 150 countries. This includes a global web platform Exclusively.com, the shop-able e-magazine Exclusively EDIT, fashion blog, and iOS & Android App for India.
Exclusively is currently being headed by Amit Maheshwari, who before joining Exclusively as its chief executive used to head Snapdeal's fashion category. Many renowned businesses have partnered with Exclusively in its journey to build the Ultimate Online Fashion Destination. Exclusively's extensive reach and constant marketing efforts targeted on up-market, fashion-savvy & suave consumers give seller partners a perfect platform to service their audience.
Also read –