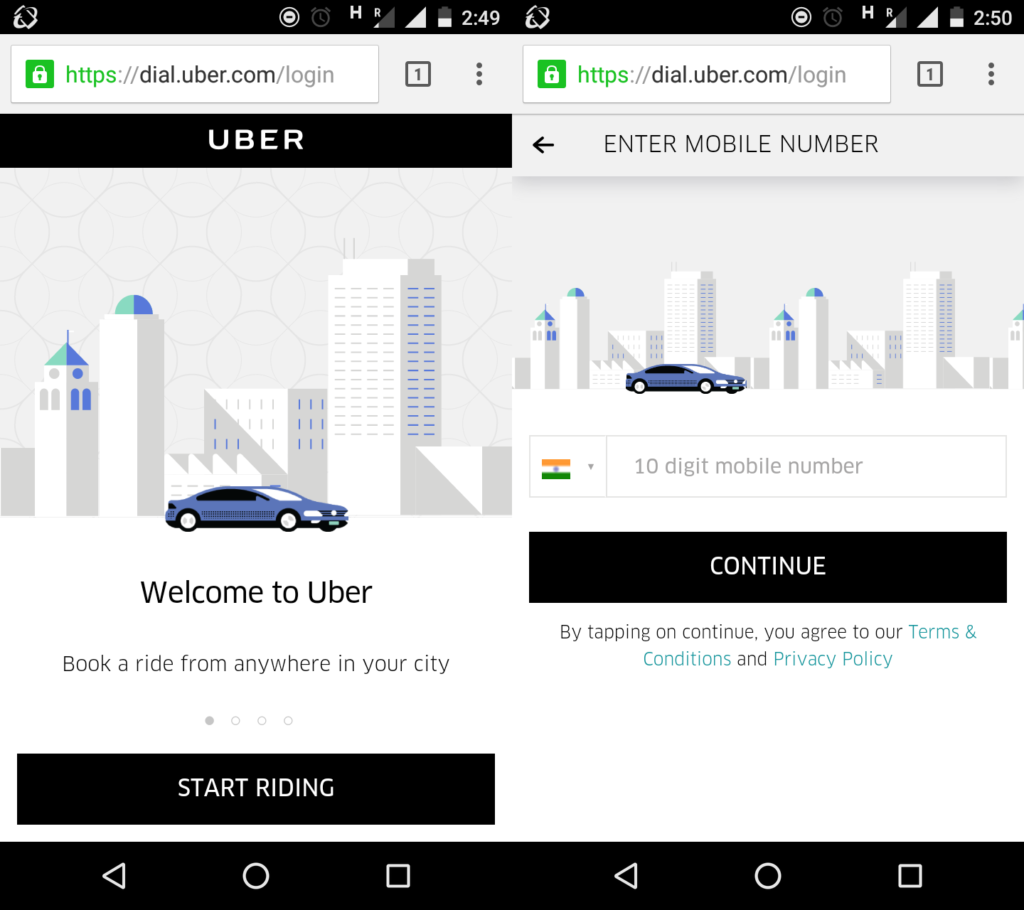 17 Aug. 16, NEW DELHI: Indian Uber Cab users have some good news, as Uber now allows user to book a cab without the App.
If the user has not installed the Uber app and wishes to book Uber cab, he/she can visit dial.uber.com and can book their cab. The user needs to follow further instructions for registering further which the website allows them to book their cab.
The web experience of booking a Uber is quite unique from booking cabs using the app. The browser app does not show the location map that features the location of the closest cabs. However, the online portal displays the time required for the nearest cab to reach the user. The Web also displays the minimum fare, per km fare and payment time.
TechStory had reported earlier in July about Booking Uber cab with Snapdeal, after Snapdeal enable the feature.
The cab aggregator, Uber, provides services for booking cabs and was founded in 2009 by Garrett Camp Travis Kalanick. Headquartered in San Francisco, Uber began its operations in India in the year 2014 and is operated by Uber Technologies Inc.
Also Read: Uber Invest $500mn to Create Its Own Google Maps-like Project
Lyft Launches 'Premier' to Take On Uber Black
Comments
comments