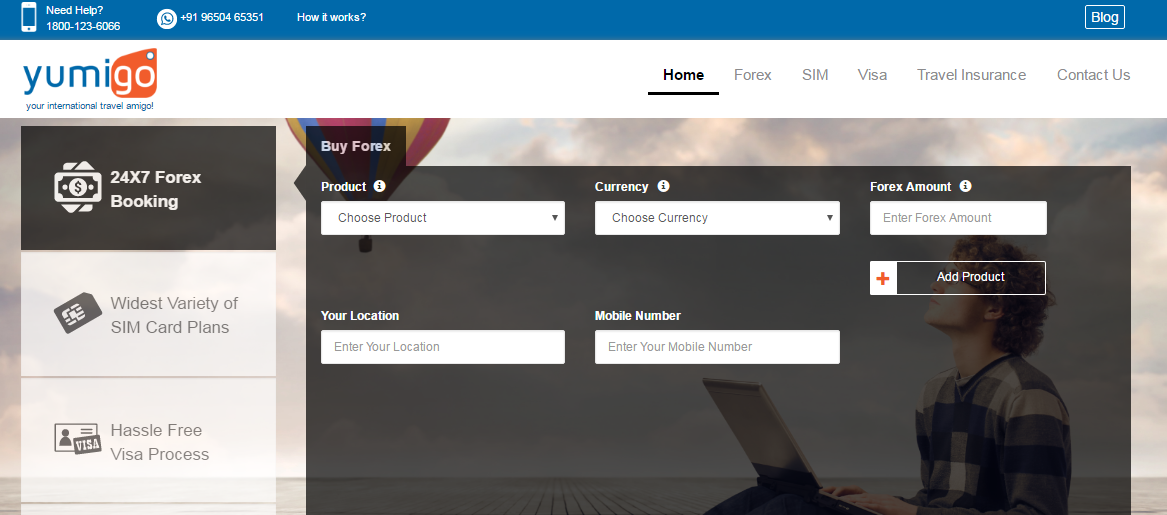 17 October 2016, India :
YuMiGo, a discovery and transaction platform on web and mobile for foreign exchange and international SIM card services, has raised $300,000 in its first round of funding, according to a company statement.
Rishabh Sood, co-founder at YuMiGo, says, "I realized how frustrating it gets to plan a trip abroad because a traveller has to engage with multiple service providers for getting a visa done, buying foreign currency or a calling card and figuring out the right travel insurance. We came up with the idea of not just helping out a traveller, but also creating a systematic honest search that will not leave a traveller swindled."
Today YuMiGo offers currency for over 100 countries all across the globe, over 50 voice plus data bundles to suit every traveler's requirements, travel insurance plans from multiple service providers and visas for all major countries. YuMiGo will also be launching services in travel inspiration and in-destination engagement with the travelers to offer a complete solution to them; and is already in discussion with multiple global service providers.
Yumigo, has raised its first round from Mr. Hemant Sahni, a businessman with diverse investment interests. Given his exposure and experiences Hemant deeply related with the problem this startups is trying to crack, and believed in the potential in this venture and the team to bring in much needed change within the travel domain.
Incepted in October 2015, YuMiGo is the go-to-platform for all of the above and does offer a lot more to a traveler who is looking beyond a flight ticket or hotel reservation.
Having seen the world and gone through many hassles of international travelling themselves, YuMiGo is an idea that brought 4 friends together who took upon themselves to solve the pain points for international travelers globally.
Realizing the essence of gaining a wonderful experience, YuMiGo makes sure a travel experience is not ruined due to lack of the right information or the right service provider at the last minute. Source- BW Online Bureau
Also read-
Comments
comments