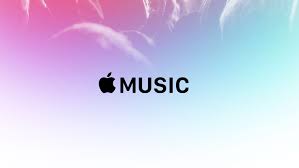 16 July 2016, USA :
Apple proposed simplifying the highly complex way that songwriting royalties are paid when it comes to on-demand streaming services like Apple Music, Spotify and Tidal. Amazon, Google, Pandora and the Recording Industry Association of America are also expected to weigh in with their own proposals.
"An interactive stream has an inherent value," Apple's proposal states, "regardless of the business model a service provider chooses."
Apple's suggested royalty structure would make accounting simpler and more transparent, but it would also make it more costly to run a free service, since streaming companies would have to pay a minimum rate, rather than a percentage of revenue. The current system arguably benefits Spotify and YouTube, since their free tiers don't generate much revenue compared to paid services. At the same time, such a rate could reduce the royalties paid to songwriters and publishers
Apple currently pays out about $7 in royalties for each $10 monthly Apple Music subscription. The company's last report on subscribers stated that it had 15 million paid subscribers.
Spotify says it has 30 million paid subscribers, but it also provides a "fremium" unpaid tier of interactive streaming service to another 70 million users, who also hear ads. Apple complains that Spotify's unpaid tier hurts the industry and artists.
Also Read-
Apple Takes Measures to Focus on India; Appoints Khushboo Ponwar to Look After Indian Market
Apple to Replace 16GB to 32GB as Base Models for iPhones