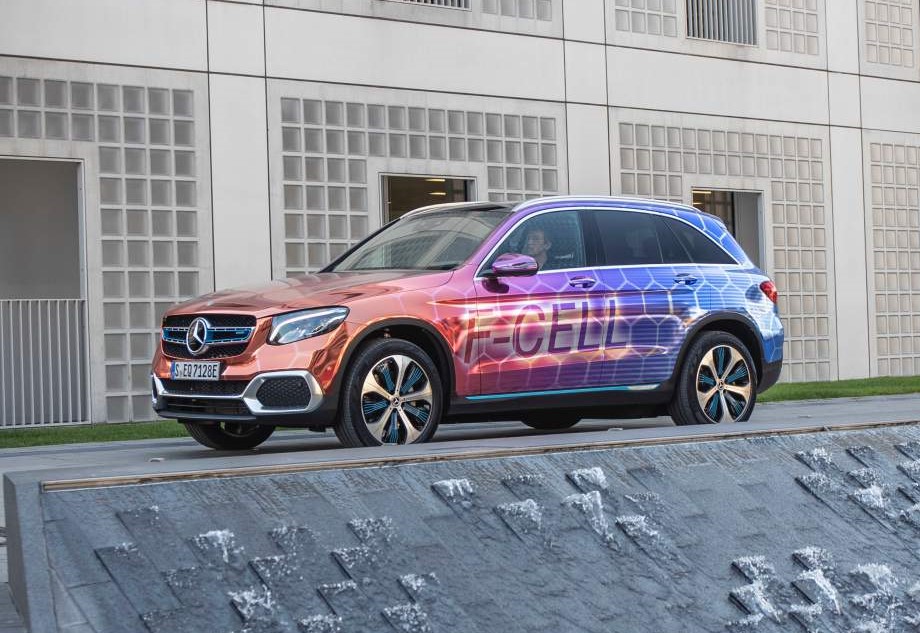 Mercedes-Benz has disclosed all the details of the GLC F-Cell which is a hybrid version of its GLC SUV powered by hydrogen and electricity. The car was first unveiled last year as a concept and now the production version is ready to roll out on the road.
The GLC F-Cell is the first plug-in hybrid car to adopt the combination of hydrogen and electricity. It packs a hydrogen tank of 4.4 kg that can be filled in three minutes just like the normal fuel cars. The fuel cell system is installed under the hood in place of the conventional engine.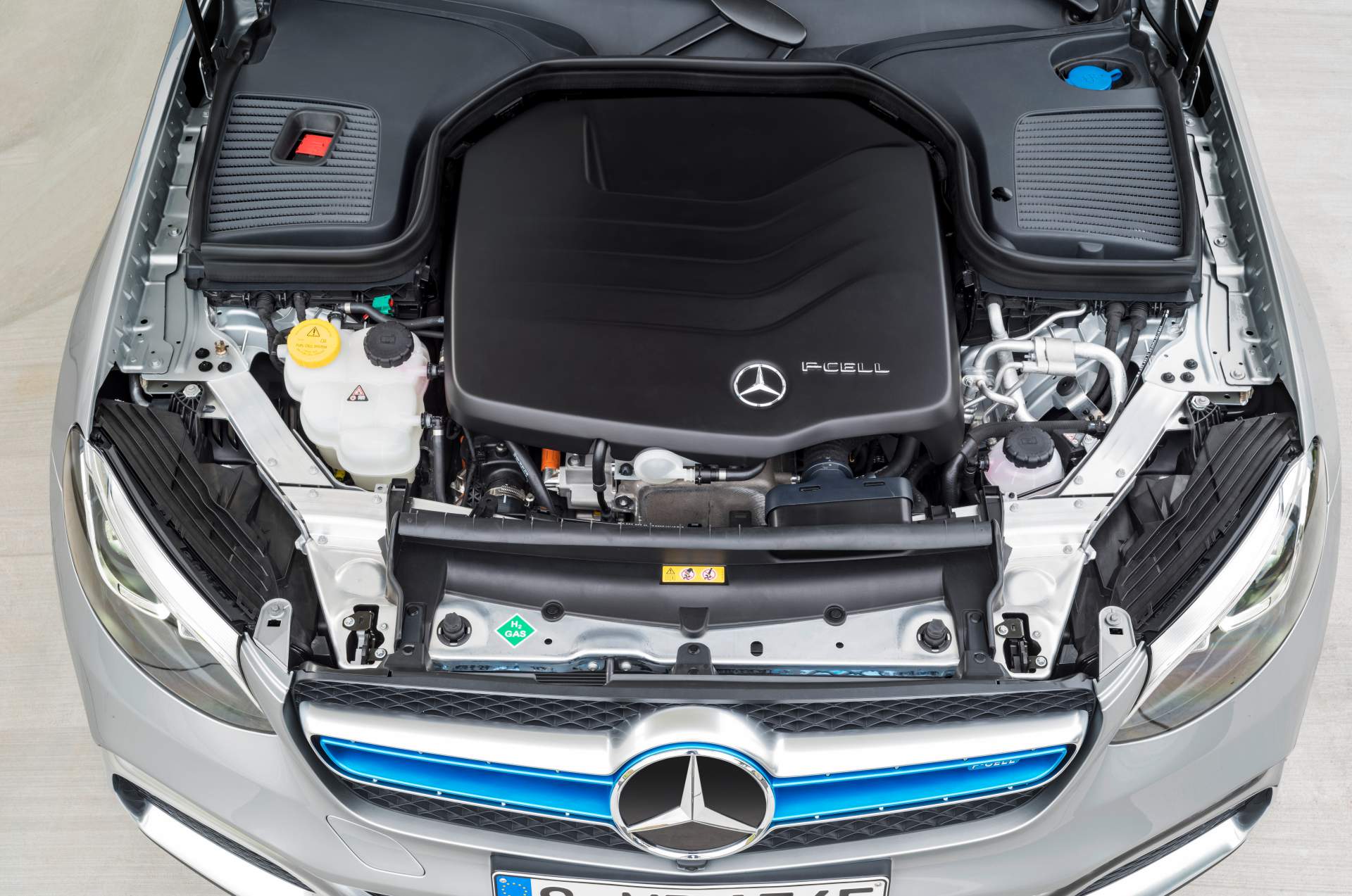 Talking about the battery, the GLC F-Cell gets a 13.5 kWh lithium-ion battery that powers the 208-hp electric motor. The battery can be charged via a 7.4kW onboard charger at a standard household socket, a wall box, or a public charging station. The battery takes about 1.5 hours to go from 10 to 100 percent SoC (State of Charge).
The SUV can drive up to 478 km of range in the hybrid mode and about 51km in fully-electric mode. It has four drive modes to drive in: Hybrid, F-Cell, Battery, and Charge.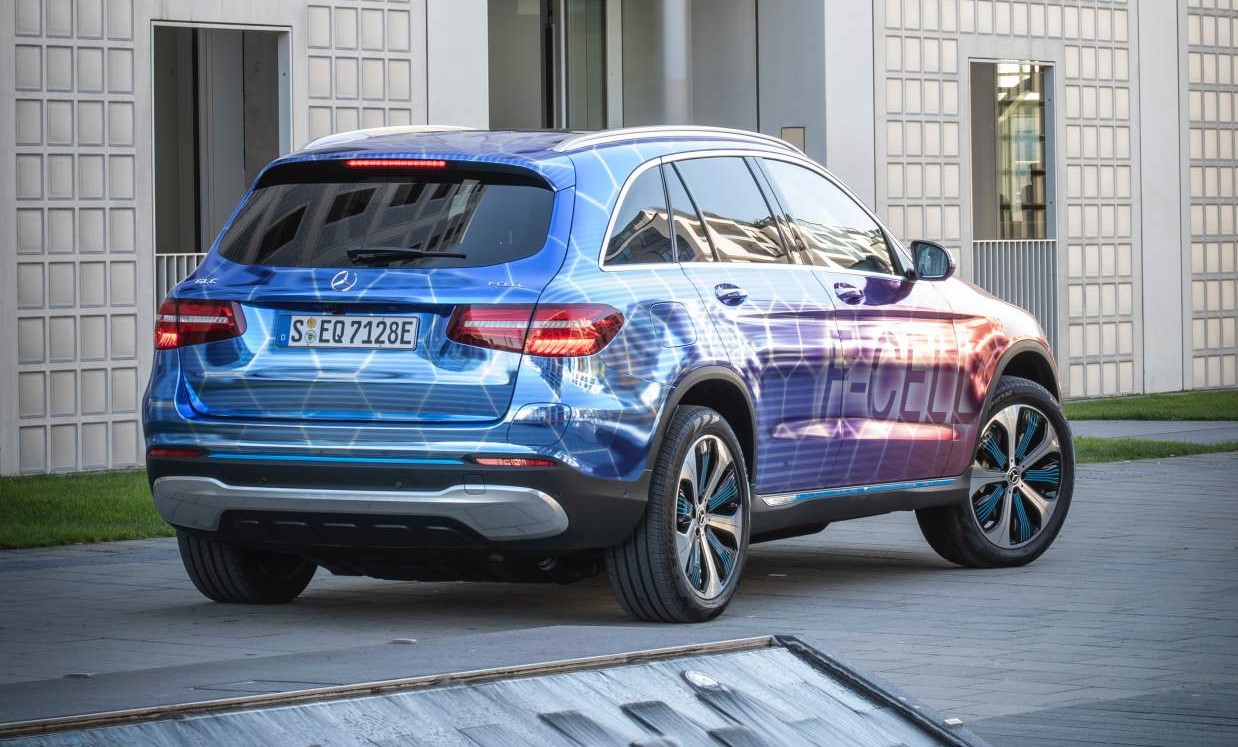 Mercedes-Benz will start delivering the GLC F-Cell at the end of this month starting from major German cities that already have hydrogen filling stations like Berlin, Hamburg, Frankfurt, Stuttgart, Munich, Cologne and Düsseldorf.
However, the car will not be available to buy directly. Instead, Mercedes is going for a full-service rental model that includes all maintenance and possible repairs, with a warranty package.
Source: Mercedes-Benz