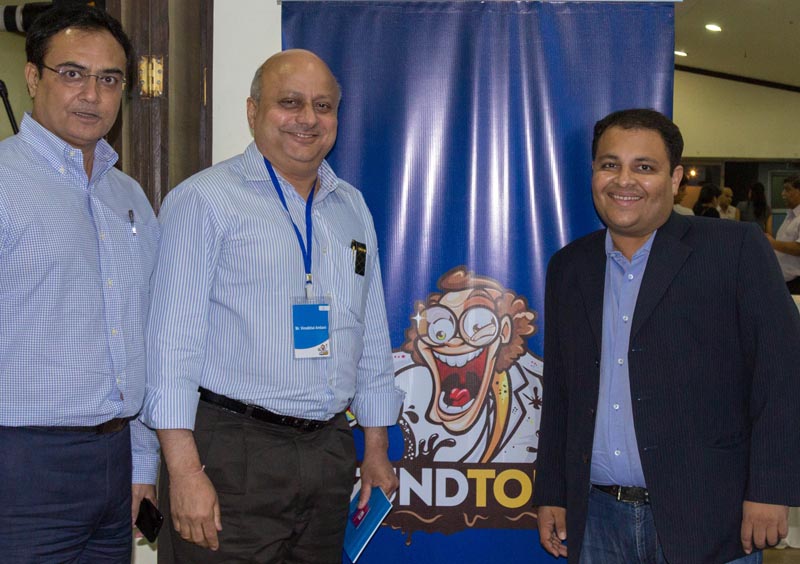 21 Jun. 16, AHMEDABAD: FundTonic, an investment advisory and ecosystem facilitator shortlisted three start-ups in their first start-ups Showcase that was organized in Ahmedabad. The start-ups were shortlisted by about 75 investors that were present for the event.
The Start-Up Showcase witnessed several prominent personalities of Gujarat like Mr. Vimal Ambani, Savan Godiawala, Bharat Patel, Pavan Bakeri, Sunil Parekh, Jigish Doshi, Jatin Trivedi, Sunil Shahand among others.
The three start-ups shortlisted for funding are:
Yolo Health: A Mumbai based healthcare start-up that offers health check-up at a very reasonalble price.
Trukky: A Logistics aggregator which offers On-demand Transportation solutions to cater to all goods movement across 50+ locations.
BookMyStorage: An online based e-fulfilment start-up which provides services of state of the art physical storage, warehousing and inventory management solution.
Commenting on the Start-Up Showcase program, co-founder of FundTonic – Mr. Bhavin Parikh said, "Today, Gujarat has an entrepreneurship supporting government; the state has one of the best educational institutes and there are lots of people with entrepreneurial spirit. However, the success rate of start-ups in Gujarat is quite low, due to lack of curated guidance. I am glad that through this showcase, we were able to bring Gujarat's most eligible start-ups and potential investors on the same stage and took the first step in revitalizing the eco-system here."
In response to the efforts by FundTonic, Mr. Sunil Shah, Chairman, Gujarat Innovation Society (GIS) said, "As a rising state, we need innovation for long-term sustainability. Having insufficient funds can hamper the innovation and growth of any business. I am glad through FundTonic potential start-ups and investor community will work towards achieving innovative and disruptive solutions for Gujarat's growth story."
FundTonic recently launched their first online platform has a unique DIY Business Plan application, through which start-ups can build the business plan that gets best of the investors interested. The company was founded by Akshit Gupta,  Nainesh Kapadia, Bhavin Parikh and Bhushan Thakkar; aims solves all problems faced by investors by providing tools for, Portfolio Performance Monitoring, shortlist start-ups, lead transactions or being a part of syndicate.
Also Read: FundTonic – Transforming The Start-Up Funding Procedure
Policy Research And Consulting Start-Up 'The Indian Iris' Raises Angel Funding
Comments
comments