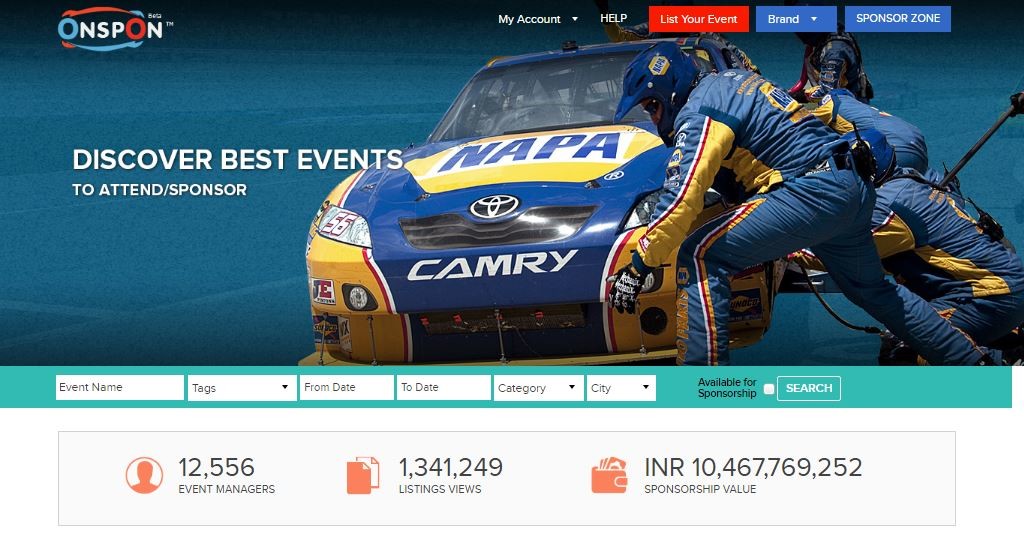 21 Jun. 16, MUMBAI: Onspon, an event and brand partnership company raised Rs. 1 crore from its investor- Swan Angel Network. The company plans to use the fresh capital for scaling up operations, marketing and strengthening their technology.
According to sources and reports by Mint, founder of Onspon – Hitesh Gossain said, "There are several start-ups and new-age brands nowadays that are in requirement of associations and synergies to attain a product market fit and reach scale. Brands can now select which audience they want to target at what time—and can use Onspon Smartboard to create a custom calendar for event association with budgets at a click of a button. Over 350 top brands like Tata Motors, Daikin, Adani, Housing.com, Mahindra Holidays, Zebronics, Nissan are already using our services and this number is increasing every day".
The company was founded in 2012 and is operated by Onspon Services Pvt. Ltd. Onspon is an online marketplace where brands can avail the most relevant events to associate with in order to boost their BTL activities. Onspon.com is completely avenue-agnostic, and thus provides brands with an absolutely unbiased portfolio of events / avenues to associate with.
Also Read: Policy Research And Consulting Start-Up 'The Indian Iris' Raises Angel Funding
Three Start-Ups Shortlisted For Funding At The Start-Up Showcase Organized By FundTonic