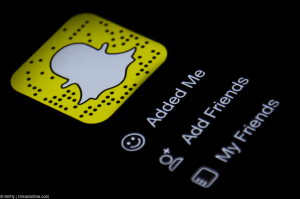 26 May 2016, USA :
Messaging app Snapchat Inc has raised $1.81 billion in an equity offering, indicating strong investor interest in the company despite concerns that it is struggling to attract advertisers.
Snapchat, which makes a free mobile app that allows users to send videos, photos and messages that vanish in seconds, has faced concerns that the company's estimated valuation is not justified because of its uneven revenue stream.
Investors in this round, according to Tech Crunch, include General Atlantic, Sequoia Capital, T. Rowe Price, Lone Pine, Glade Brook Capital, IVP, Coatue Management and Fidelity, among others.
Snapchat did not disclose its valuation in the latest round of funding in its filing on Thursday.
However, the company could be valued at about $20 billion. Snapchat estimates it has more than 100 million users of the service for sending videos, images and text messages which vanish after being viewed. Some reports say it generates 10 billion video views per day.
Recently it has begun working with media partners and advertisers to reach its youthful audience. Snapchat's app, which allows people to post videos and pictures that disappear after they've been viewed, has more than 100 million daily users who spend an average of 25 to 30 minutes on it each day.
One example was a deal to give its users behind-the-scenes views at the NCAA basketball tournament.
Also Read : Watch Olympics Highlights on Snapchat