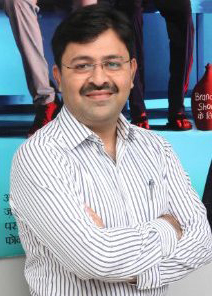 26 November 2016, India :
Naspers-backed PayU India has appointed former CEO of Den Snapdeal TV Shop Maneesh Goel as its new Chief Financial Officer.
As part of his new role at PayU India, Goel would directly report to Aakash Moondhra, CFO, PayU Global, the online payment service provider said in a statement.
"His expertise in strategic planning, working capital and funds management, M&A activities and establishing automated systems are going to work in the favour of PayU India," said B Amrish Rau, CEO of PayU India.
Maneesh Goel, CFO, PayU India said, "PayU India is one of the leading names to reckon in the digital payment landscape today. I am excited to be part of a team that has some of the best creative and innovative minds in the industry. We share our vision towards financial inclusion and digitalization and I am inspired to put the best foot forward and contribute towards PayU India manifesting the same vision."
Goel previously worked at askme.com as CFO and has 19 years experience in the field of Finance. Source- PTI / Image- LinkedIn
Also read-