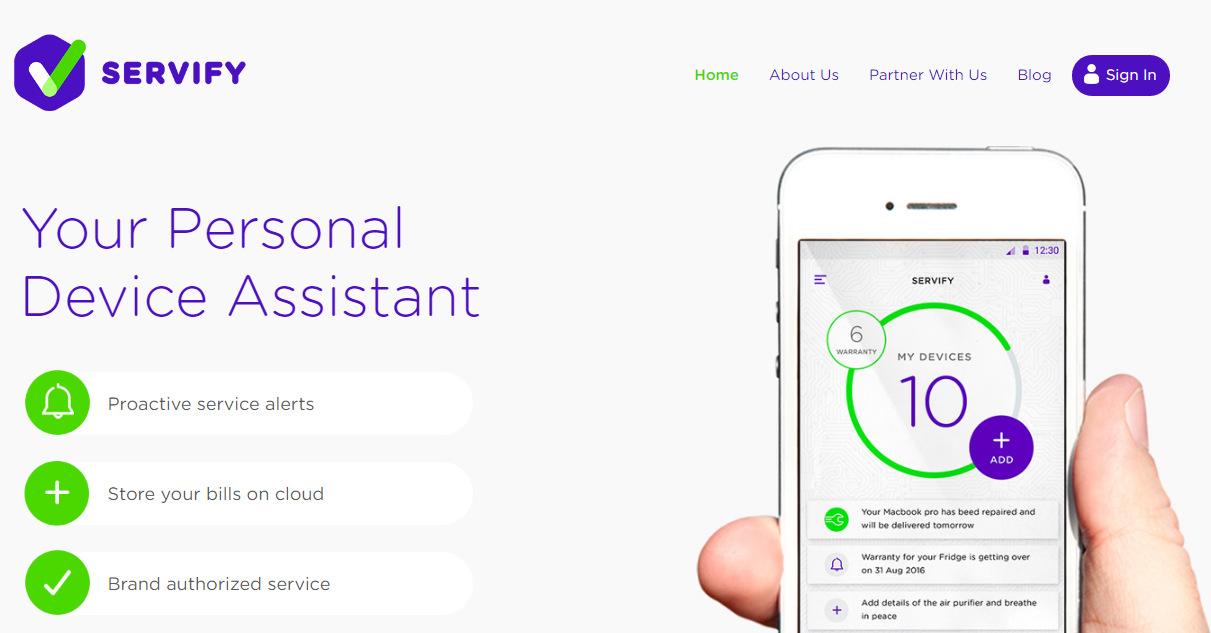 26 November 2016, India :
Servify, a platform that works as a personal assistant to electronic gadgets and appliances, has raised an undisclosed amount from multiple investors.
The pre-Series A round of funding was led by Beenext, and existing investors Blume Ventures and two German firms— Barkawi Holdings GmbH and TM Service Technology Holdings GmbH.
Founder & CEO Sreevathsa P said, "In the last few months, through multiple discussions with our customers & OEM partners, our vision has moved beyond just service management and has evolved towards device lifecycle ownership. It's much bigger than what we started with and we're excited to seize the opportunity."
"Our vision is to build a platform where consumers can get seamless post-purchase experience for all their devices – be it mobile phones or electronics or any home appliances they own. To enable this, the Servify technology platform connects consumers with brands, resellers and the service ecosystem through deeper integrations," he further added.
Founded in November 2015, Mumbai-based Servify allows consumers to manage post-purchase ownership experience of their mobile phones, personal gadgets, electronics and home appliances.
Also read-
Comments
comments