27 July 2016, India :
Actor and TV host Rannvijay Singh has backed fashion styling app IStyleYou according to techcircle. He will also be the brand ambassador of brand.
Istyleyou is a mobile based platform to deliver personalized styling service by a network of professional human stylist . The network of professional stylist would help the customers buy the apparels and accessories, based on their personal profile and preferences. The technology based on intelligent algorithms, will assist human stylist to be more efficient and accurate in delivering personalized recommendations.
Rannvijay Singh is best known for hosting the adventure reality TV show, MTV Roadies. He also led a seed round of $108K in car and bike pooling app Liftiee in march.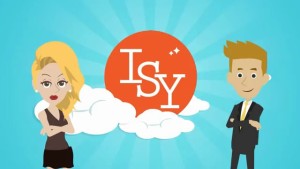 Istyleyou's product catalogue include apparel, jewellery, footwear and cosmetics. It has a team of about 10 people, supported by 25 stylists who work on a freelance basis. The firm claims to have at least 16,000 users on the platform and has around 1 lakh curated products.
The customer can seek professional advice of what they should wear for numerous occasion. The customer can also take a picture of an apparel or accessory and ask for advice from the network. They will also get recommendations from the stylist on what is trending , what is on sale and what they should buy according to the seasons.
Also Read-