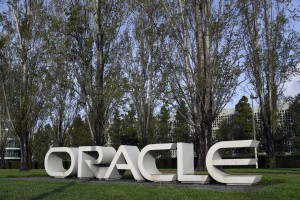 28 July 2016, USA :
Business software maker Oracle Corp said on Thursday it would buy NetSuite Inc for about $9.3 billion in cash, a deal designed to help Oracle gain market share in the fast-growing cloud computing business.
Oracle Executive Chairman Larry Ellison and his family owned around 40 percent of NetSuite's shares, according to a regulatory filing from NetSuite. Oracle said the deal was led by a committee of independent directors.
.@Oracle has announced it has entered into an agreement to acquire @NetSuite, accelerating global #cloud solutions https://t.co/St4iDoLln3

— Oracle (@Oracle) July 28, 2016

Netsuite shares rose 18.6 percent to $108.64 in pre-market trading, just shy of the offer price of $109 per share. The deal could also help Oracle, which is aggressively trying to build and sell more cloud-based business software, play catch up with competitors such as Workday and Salesforce.com that specialize in cloud-based offerings.

Separately, NetSuite also reported its quarterly results. Revenue in the second quarter rose 30% to $230.8 million, but its loss widened to $37.7 million from $32.3 million in the year-ago period. Excluding certain costs, such as expenses related to stock-based compensation, NetSuite's earnings rose to $6.6 million, or 8 cents a share, from $1.7 million, or 2 cents a share.
Oracle Corporation is an American multinational computer technology corporation, headquartered in California. The company primarily specializes in developing and marketing database software and technology, cloud engineered systems and enterprise software products.
NetSuite is a software company which is also based in California, that sells an eponymous group of software services used to manage a business's operations and customer relations. NetSuite's services are primarily aimed at medium- to enterprise-sized businesses.
Also Read-