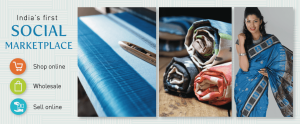 28 July 2016, India :
GoCoop Solutions and Services Pvt. Ltd, which runs social marketplace for cooperative enterprises GoCoop.com has received investment worth $830,000 from former Infosys vice-chairman Kris Gopalakrishnan and Saha Fund, according to its filing with the Registrar of Companies (RoC).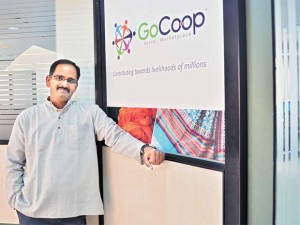 GoCoop.com is India's first online Social marketplace that enables Handloom and Handicraft Co-operatives and artisans in connecting directly with Buyers. The company was founded by Siva Devireddy. An alumnus of Arizona State University, Devireddy had worked with Accenture and Exemplary Inc prior to starting up.
Marketplace brings together these producer organisations of weavers, artisans to collectively market their produce online, thereby significantly reducing cost of marketing, driving more efficiency and transparency in the Craft supply chain.
GoCoop supports national and international Buyers including wholesalers, retailers, brands, designers and consumers in efficiently sourcing hand-made fabrics and craft directly from the producers resulting in better price for both buyers and sellers.
According to VCCEdge, it had raised two rounds of funding previously. In 2013, GoCoop had raised an undisclosed amount of investment from Indian Angel Network and Unitus Seed Fund. It had also raised $290,000 from existing investors, Splice Capital and a bunch of individual investors.
Also Read-
Comments
comments