29 March 2016, India :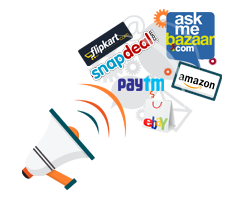 Indian government is considering permitting 100% FDI in the market place format of e-commerce retailing with a view to attract more foreign investments.
The norms on foreign direct investment (FDI) in the sectors of e-commerce, and IT and ITeS are expected to be part of detailed guidelines, which would be rolled out soon by the government, sources said.
The officials are intended upon the definition of "e-commerce". It may surround transactions between buyer and seller through electronic devices like mobile, desktop, internet, and televisions. Nowadays, most entrepreneurs running online retail companies like Amazon and Ebay are operating online marketplaces in India. In addition, Flipkart and Snapdeal have been hoping for an all-encompassing FDI policy that will clear doubts and confusions once and for all.
Last week, a group of senior officials from DIPP, corporate affairs and economic affairs, among others, discussed these matters in detail. In response, the DIPP has suggested that 100 percent FDI should be allowed in "market place model e-commerce" activities.
The Department of Industrial Policy and Promotion (DIPP) is working on guidelines for e-commerce sector in the backdrop of ongoing tussle between online and offline retailers.
The department has already carried out stakeholders consultations with states, e-commerce companies and other departments.
At present, 100% FDI is allowed only in business-to-business (B2B) e-commerce and not in the retail segment.
Image: theindianawaaz.com