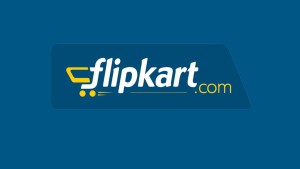 29 July 2016, India :
[UPDATE]
The Company spokesperson stated, "Flipkart denies all allegations of a lay-off."
Earlier Techstory reported, India's largest e-commerce player, Flipkart, has asked around 1000 employees to leave based on annual performance, a move that came amid challenging times for the online retail industry.
"Employees who do not meet the performance bar…are encouraged to seek opportunities outside the company where their skills can be better utilized," the statement said, adding "this is a fairly common practice" among internet firms.
However, Flipkart says that the downsizing is part of its annual employee performance review where underperformers are asked to leave or will be let go. It claims that it loses between 1-2% of its workforce during this time each year, and that it isn't something to be alarmed of.
"At times, we have employees who do not meet the performance bar. In those situations we work closely with employees to enable them improve their performance. In due course, if these employees are unable to make the desired progress, they are encouraged to seek opportunities outside the company," said a Flipkart spokesperson.
With a staff of 30,000 people, Flipkart has one of the largest workforces among Indian e-commerce companies.
It has been criticised several times for over hiring and locking in top talent to win an edge over the competition — a highly capital intensive strategy ultimately resulting in underperforming employees.
Earlier this week, Flipkart announced that it is buying online fashion retailer Jabong for $70 million in cash. Flipkart unit Myntra, India's largest online fashion retailer which is buying Jabong, said the two sites will have a combined base of 15 million monthly active users.
Flipkart, which sells everything from cellphones to suitcases, saw its valuation fall from $15 billion to $11 billion earlier this year. Flipkart and its rivals are betting on the millions in smaller towns turning to online shopping for products that are not available from local retailers, boosting growth as increasing numbers gain internet access.
Also Read-