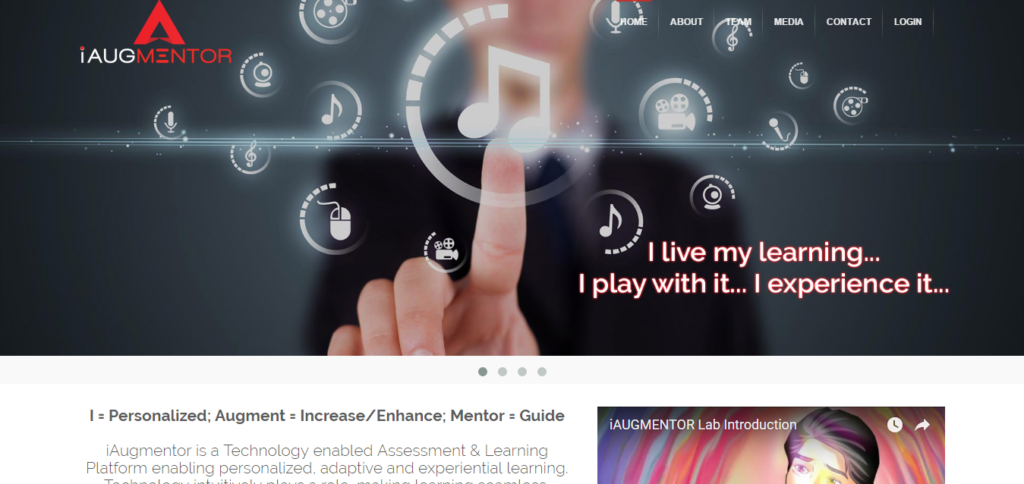 GURGAON: Ed-Tech start-up iAugmentor has raised INR 1 crore in seed funding round from Rajasthan Angel Investor Network and few other undisclosed individual investors.
The company plans to use the capital to introduce teaching techniques through new learning mediums like games, animations, cartoons and videos.
According to reports by Mint, co-founder of iAugmentor, Sameer Sikka said, "Personalized learning trajectory of learners on our platform is going to be powered by millions of content items, across various learning media such as animations, cartoons games and expert videos to keep the learner engrossed. This investment will fund the continuous enhancement of iAugmentor's content repertoire."
Headquarted in Gurgaon, the company was founded in 2016 by Pratik Marwah, Sameer Sikka, Sarvagya Mishra, Ankit Ruia and Arindam Sen . iAugmentor creates immersive  learning that interacts with the learners' real world and context. It enhances what learners see, hear, touch, feel, assimilate and internalize – by intuitively linking  graphics, haptic feedback, video, animation, movies, theatre, quizzes, games, simulations and instantaneous feedback – into one seamless learning experience.
Also Read: Paytm Might Raise $300 million from Goldman Sachs, MediaTek, Temasek
Sequoia India, Sands Capital Invest $27.4 million in Mitra Biotech
LoanTap Raises $3 million from Mumbai Based HNIs.
Comments
comments