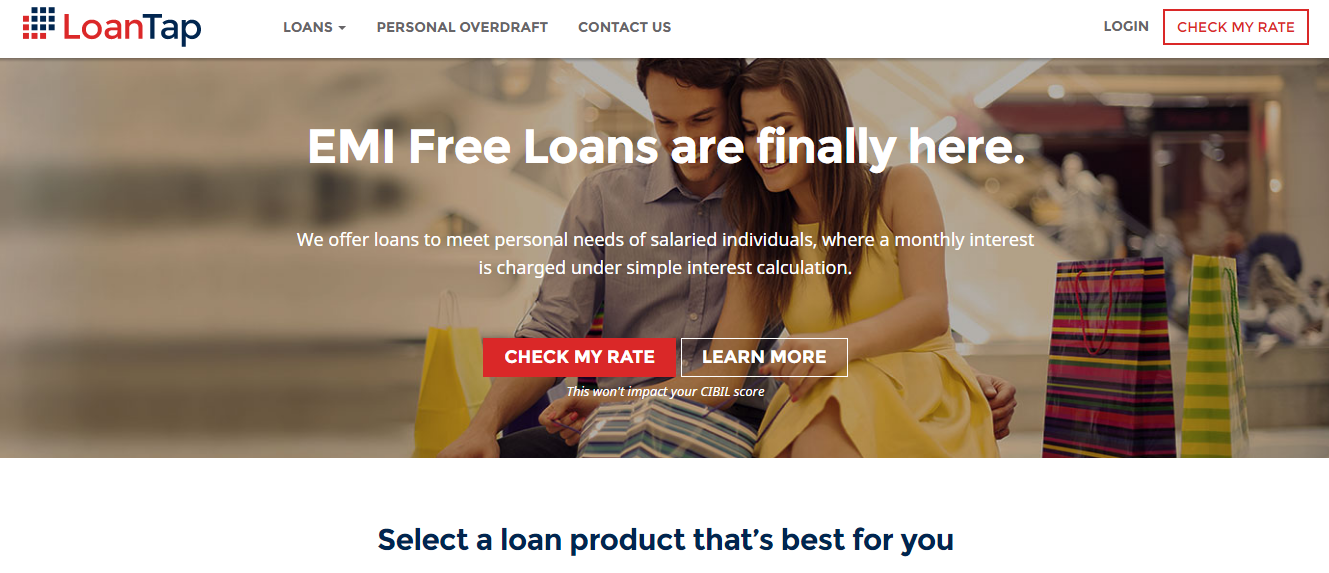 29 August 2016, India :
LoanTap has announced securing funds worth $3 Mn in a Series A investment round. It will be leveraging the raised capital to expand its operations in NCR, Mumbai Metropolitan Region, Pune and Bangalore. Nearly 85% of the funding, which was led by Mumbai-based HNIs will be used for onward lending by the platform, while a part of the remaining capital will also be used to augment its technology and distribution frameworks.
Loantap is an online platform committed to deliver flexible loan products to salaried professionals.We innovate in an otherwise dull loan segment, to deliver smart products for millennials. The idea is to use technology for building flexibility in products, without adding cost to it.
Headquartered in Mumbai with the Back Office in Pune, LoanTap follows an agency-based collection model catering to the low-delinquency salaried segment with a job experience of merely 2-5 years in its first phase. The online platform also allows professionals to make flexible single and bulk payments that are convenient and cost-effective.
"Our platform was established for the millennials, keeping in mind the otherwise risk-averse low-salaried loan segment. Instead of burning the entire capital on technology upgrades and distribution, we will chiefly utilise the money for creating end-user specific products and delivering it directly to retail customers," Commenting on the capital raised, Satyam Kumar, CEO of LoanTap, said.
"The funding will also enable us to grow in the loan market owing to our simple processes and product relevance," he added.
LoanTap is a fintech company by DNA and its constituents. Its co-founders have specialized in retail loans and technology domains separately for 17-18 years, before joining hands to create an all new customer experience. Naturally, all current practices have been challenged and only best practices from the industry and outside has been adopted.
Also read-