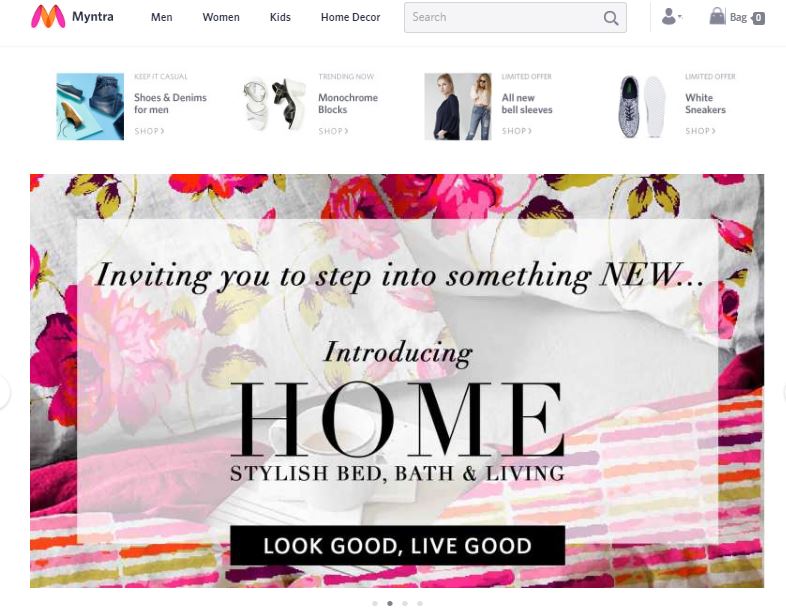 29 September 2016, India :
Flipkart-owned fashion e-tailer Myntra said on Thursday it has hired Dipanjan Basu from software services firm Wipro Ltd as its Chief Financial Officer.
He moves into his new role at Myntra from Wipro, where he was the Chief Finance & Operating Officer for Wipro's Digital & Consulting Business, the company said in a release. Dipanjan is slated to join the team at Myntra on October 17.
"Apart from being an exceptionally talented individual, Dipanjan is also a people leader. His skills and expertise in finance and operations will be of immense value to Myntra, especially at this juncture as we scale our business to meet ambitious targets," said Myntra chief executive Ananth Narayanan.
"I am looking forward to my stint with fashion e-commerce at Myntra. I believe that my new role will be both exciting and challenging and also a great learning experience. As Myntra is witnessing a steady growth, I should be able to leverage my experience and knowledge to support and further develop the system," said Basu.
Dipanjan will oversee the finance function of the country's leading online destination for fashion, and is expected to streamline and enhance important processes as the e-commerce major is witnessing strong growth, it added. Source- PTI
Also read-