As a part of the tech in Techstory, we bring you the latest in the technology from around the world under "TECH THIS WEEK!" every Sunday! This week we saw HP unveiling its Omen backpack PC for mobile VR gaming and China unveiling elevated bus to tackle traffic jams. We also saw Toyota remaking the ibot wheelchair and Samsung's plans for IoT network. In case, if you've missed any of those, along with the Reddit's latest update on hosting its own image uploading service, don't worry just keep reading!
HP Unveils Omen Backpack PC For Mobile VR Gaming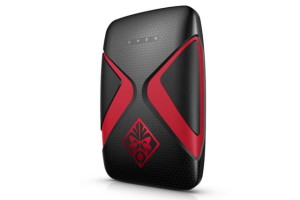 HP unveiled a new series of gaming laptops under the Omen X branding, but apparently that's not all the company has up their sleeves. It seems that HP is also working on a backpack PC that will allow gamers to play virtual reality on the go, or at the very least allow them to enjoy VR without having to be tethered to a stationary PC.
If you're wondering why this sounds so familiar, it is because the folks at MSI have something similar that they will be detailing at Computex 2016. HP and MSI aren't alone in their endeavor either as Zotac also has a similar build, all of which seems to indicate and point towards a new direction in PC gaming.
HP's backpack PC, the Omen X VR PC Pack, is still a prototype which means that it won't be available for purchase anytime soon. However according to HP, they claim that their backpack PC will support Intel Core i5/i7 H processors, M.2 SSDs, and up to 32GB of DDR4 memory.
HP is also targeting for a max of 10 pounds in terms of weight, meaning that it shouldn't prove to be too much of a burden to carry around. It also sports a dual-fan rear-venting solution to keep the PC cool, and to keep your back sweat-free. Alternatively it can also double up as a regular PC, just remove the straps, place it on a table, and you're good to go.
Source: ubergizmo.com
Toyota Is remaking The iBot, A Stair-Climbing Wheelchair That Was Ahead Of Its Time
The iBot motorized wheelchair was first unveiled back in 2001, but it still looks remarkably futuristic today. The device was created by Segway inventor Dean Kamen, and could climb stairs, raise users from sitting level to eye-height, and travel at a steady walking pace in this "standing" configuration. However, with prices starting at $25,000, the device was too expensive for the mainstream market and was eventually discontinued in 2009. Now, it's making a comeback, with help from Toyota.
This weekend, the carmaker announced that it's joining forces with Kamen's company DEKA to "support mobility solutions for the disabled community." This includes developing and launching the next generation of the iBot, with the company publishing a photo of an iBot 2.0 prototype. The device has the same basic layout as the original iBot, but is much slimmer, and Kamen says the new device will be "[enhanced] with 15 years of improvements in technology." Hopefully that will mean a cheaper price, too.
As we've seen people enjoy the flexibility and the freedom and the independence that an iBot brings — and that no wheelchair can bring — we've known that we have to bring this technology to more people who need it around the world," says Kamen in a promo video, available from Toyota and hosted via a YouTube mirror above.
As part of the agreement with DEKA, Toyota will be licensing balancing technologies from the company for its own products. The automaker says these will be used for "medical rehabilitative therapy and potentially other purposes." Toyota has previously invested $1 billion in a research institute developing robotic helpers and related products, and it's possible that the technology licensed from DEKA could feed into these ambitions as well.
Source: theverge.com
Reddit Begins Its Own In-House Image Hosting Service; This Could Take Traffic Away From Imgur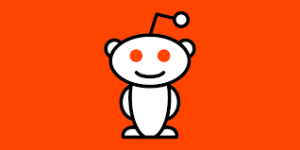 Until now, uploading images to Reddit was impossible. Users would normally upload images on Imgur and share the links on Reddit, a practice that Imgur must have been quite happy with because of the sheer volume of traffic generated by Reddit.
The feature allows Redditors to upload images and GIFs – up to 20MB and 100MB respectively – directly to the website when posting a new thread.
"For a long time, other image hosting services have been an integral part of how content is shared on Reddit — we're grateful to those teams, but are looking forward to bringing you a more seamless experience with this new feature," a member of the Reddit product team Andy, wrote in a post announcing the feature yesterday.
"This isn't a surprise. Tools for uploading images are an expected part of any platform these days," Imgur stated. "That said, nothing will change for Reddit users who would like to use Imgur to share their images on Reddit," the company added.
Source: techstory.in
Samsung Electronics To Jointly Build SK Telecom's World-First Nationwide LoRaWAN Network Dedicated To Internet Of Things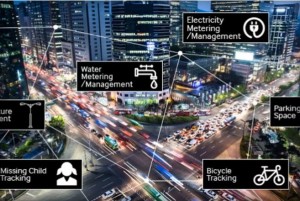 Samsung Electronics today announced a new contract with SK Telecom to deploy the world's first commercial Internet of Things (IoT)-dedicated nationwide LoRaWAN network.
The network will be deployed across Korea using the 900 MHz frequency band. The commercial service is scheduled to launch in Daegu, Korea's fourth largest city, next month and will be available nationwide by the middle of this year.
Daegu will serve as a test bed for the IoT network, and focus on setting up and adopting infrastructure for renewable energy solutions, cloud platforms and big data analytics of healthcare and medical services, as well as electric vehicle infrastructure for autonomous cars. For example, streetlights in the city will collect weather and traffic information using IoT sensors, enabling cost savings by automatically adjusting the lighting level and also sending air pollution status information.
LoRaWAN IoT networks use an unlicensed, public spectrum called the Industrial Scientific and Medical (ISM) frequency band. To prevent degradation of other industrial communications already using the ISM band, the network will support the Listen Before Talk (LBT) function. A new service model, the Internet of Small Things (IoST), will also be introduced as a key facilitator for more business opportunities utilizing the Low Power Wide Area Network (LPWAN) like LoRaWAN. LPWAN is a group of technologies optimized to transmit small amounts of data at very low speeds of below 5Kbps.
Samsung's IoT strategy combines network technology and solutions with leadership across all business units, including consumer electronics and chipsets. This synergy makes Samsung unique, delivering successful IoT assets at an industry-leading pace.
Source: news.samsung.com
China Unveils Elevated Bus To Tackle Traffic Jams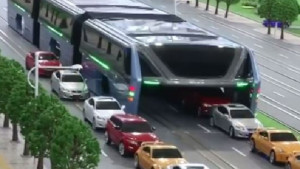 As the world's most populated country, China's gridlocked traffic is legendary, especially in major cities like Beijing and Shanghai.
To help combat the problem of traffic jams and maximise limited road space, the country's top engineers have unveiled the Transit Elevated Bus (TEB) at the 19th China Beijing International High-Tech Expo on Sunday.
The TEB is an electric-powered elevated bus that runs on rails and operates high above ground so cars can drive underneath it like driving through a tunnel while it transports passengers from station to station, bypassing road traffic. Each bus has a capacity of 1,200 passengers.
In an ideal scenario, the TEB will ease China's traffic congestion, boost China's public transport system and reduce pollution. However, questions still remain as to how safe the TEB will be, considering the scale model at the expo used only cars and not tall and heavy vehicles such as trucks and vans, to demonstrate how it would work.
The demo model also lacked safety barriers that separated the cars from the bus, raising safety concerns on traffic collisions which are already common throughout the country's roads.
Source: mashable.com
For regular updates on Tech, check out Techstory's Technology Space!
(Image Credits : feature Image From Freepik)
Comments
comments