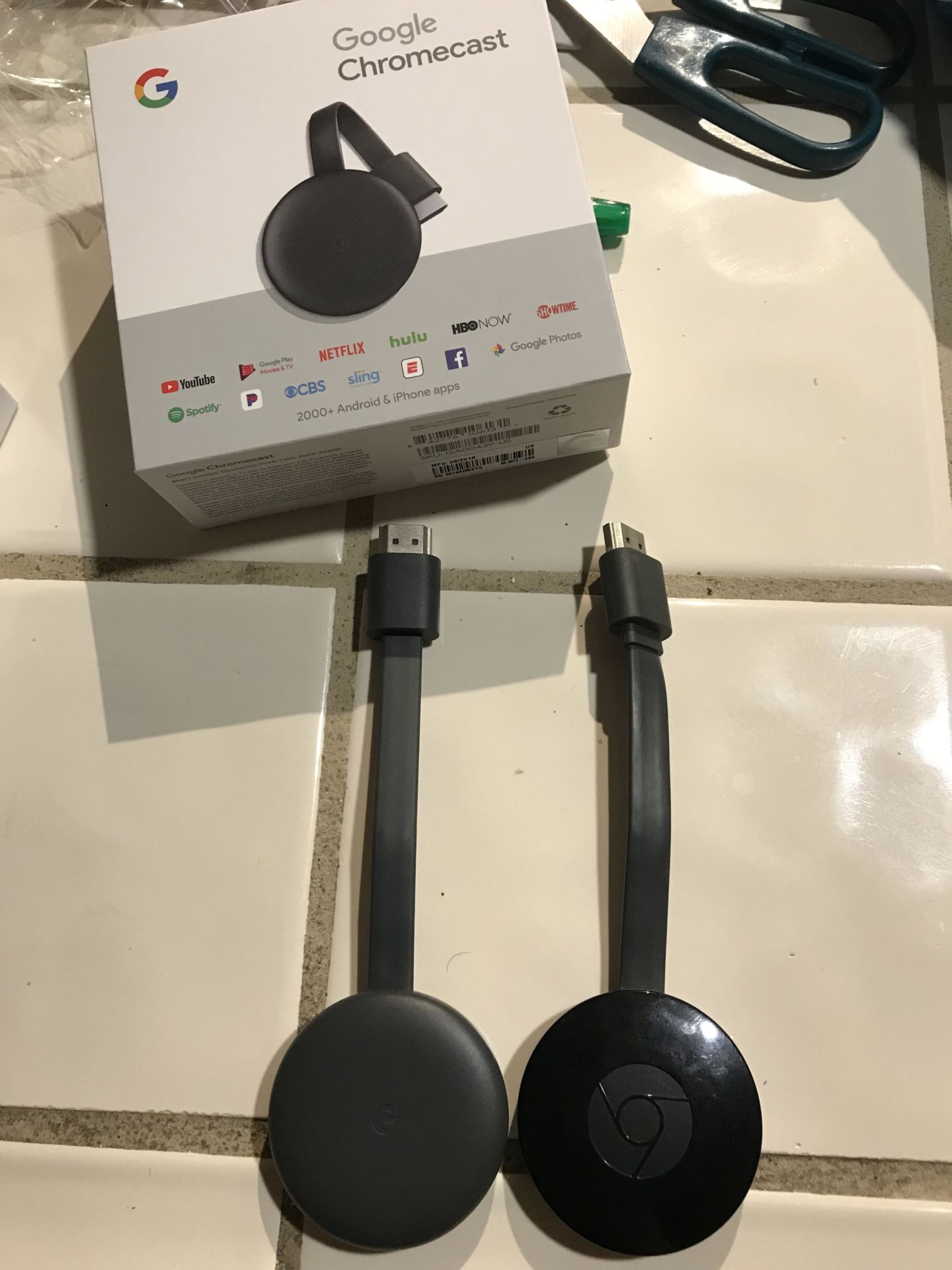 Google's Big hardware event date(9 October) is coming close and that means we're deep into leaks of upcoming products. The big announcement is expected to be the Pixel 3 smartphone, but Google usually announces near about five different products at these events. Apart from the phone, we're expecting flagship Chrome OS tablet that will double as a Pixelbook sequel, a "Google Home Hub" smart display and now, a new Chromecast.
According to leaks, the new "3rd gen" Chromecast is coming, and a Reddit user GroveStreetHomie managed to actually buy one at a local Best Buy store. Pictures posted by Reddit user show the usual Chromecast hockey puck form factor with a new design- that replaces the glossy body and Chrome logo with a matte body and a "G' logo. The user claimed that Best Buy's system correctly flagged the product with a street date of October 9, but the cashier rang the product us as 2nd gen Google Chromecast and allowed the customer to walk out. But the new Chromecast can't be activated yet since it requires the newer version of Google Home app, which isn't out yet.
After the initial post, 9to5 Google also was able to score the of new Chromecast. Pictures showed off the device in full, including the new FCC ID, which reveals what exactly is new in the new Chromecast: it has Bluetooth!! For the last few months, the new Chromecast has been popping up in FCC databases with a new Bluetooth feature, and now it looks like it's finally launching.
By Far it's not clear what Google's plan is for a Bluetooth-enabled Chromecast, but the obvious use would be some kind of remote or game controller.
Comments
comments