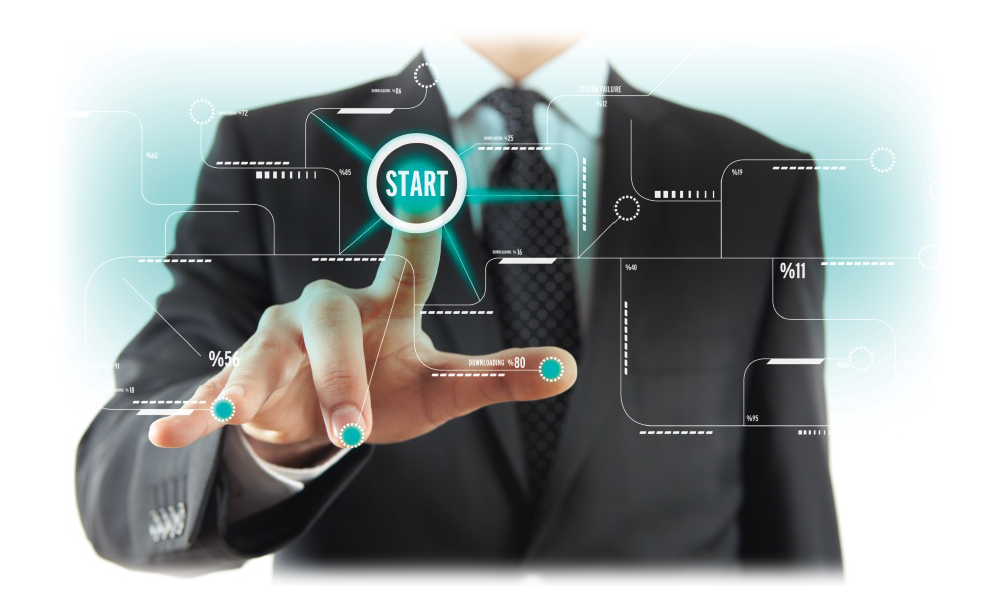 Our society, today, is driven by digital technology. Digital has affected all aspects of our personal lives. The common example is how the whole population is glued to the smartphones, apparently unable to do the day-to-day activities without it. And this personal trend has largely changed the way businesses work.
Digital has perhaps changed business forever. Companies are quickly embracing digital technologies to make sure they lose no business to the competition. Digital mediums have an immense influence on people's work, buying behavior, life habits, and interactions with brands.
In this digitally absorbed world, it has become imperative for companies to upskill and move from traditional mediums to digital media, and take full advantage to stay ahead. From being available to the customers whenever they need help, to breaking down barriers of communication, digital technology in different ways has helped improve efficiency, productivity, opportunities, and revenue, all together.
Here are some ways digital technologies changed the game –
Facilitates Business Monetization
Processing payments is the most integral aspect of any business, and with digital technologies, businesses have been able to monetize more than ever. In a traditional setup, customers had to walk down to a store, look for the items they want, queue up for the bill payment, and finally, pay for an item, and leave the store.
Thanks to digitization, shopping is just a click away, with on-the-go payment options. Retailers, schools, restaurants, gaming companies, and all other businesses are offering payment solutions to pay through the debit/credit cards, net banking, via quick links on WhatsApp, and scanning QR code on their phone in a fast, secure manner.
Enables Real-Time Data and Analytics
For several decades in the past, organizations have relied on data collected from various sources, cleaning and standardizing data, and setting up the metrics for reporting and analysis. This traditional analytics model is a massive effort, costly, time-consuming, and also requires specialized skills of data analysts which are quite inadequate. A recent survey by Dun & Bradstreet and Forbes Insights tells that most companies have yet to make investments in advanced analytics. But it's worth considering!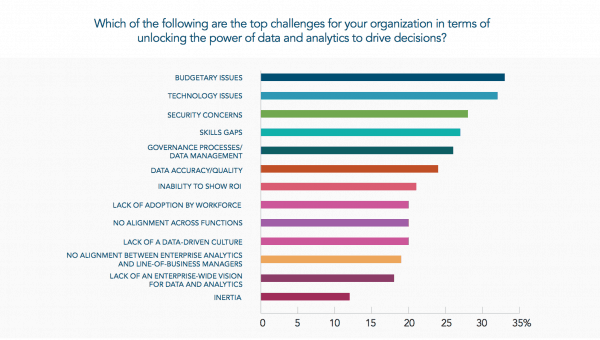 With data and results easily recorded, digital mediums allow marketers to have a great amount of knowledge about their customers – all at one place – and without having any specialized analytical skills. Marketers can check on their campaigns at any time, and get a know-how of what's working and what's not, so that businesses can adapt quickly to improve the results.
This would surely not be possible with the newspaper or billboards ad, where you have no idea about how many people it reached, or who showed interest.
Allows Interactions via Apps
Prior to the digital revolution, customers and businesses primarily communicated in person or only over the phone, and no other means. Today, the scenario has totally changed – social media marketing, SMS, instant messaging apps has enabled businesses to interact with their prospects and customers all the time, and be in touch with them – sharing everything from coupons and new product announcements to events and happenings at the workplace. Customers can see their ads, and get more information and deals at any time, anywhere.
The Rise of the Cloud
Cloud and various cloud-based applications have led to increased collaboration, better productivity, and more savings. Cloud enables a more unified and organized way of working with a central repository to store marketing materials, company/product information, sales guides, and more, which can be updated by the relevant groups and used across the organization. Businesses can also spend much less money through pay-as-you-go by "leasing" software from the cloud, and simply cancel the subscription when not needed.
Fosters Intimacy through Personalization
Smart businesses are using data to create personalized messages to foster positive response from your clients. 85% of users are more likely to buy a product if the message is personalized and supported by social media handles. Through individual data collected from surveys, website forms, and other digital mediums, you can reply your leads by name, provide services by addressing their social media handles or through chats, reach out to them through the medium they prefer the most.
Encourages Innovation
If a brand wants to be successful today and for the years to come, they surely need to innovate and keep on doing that. Digital revolution has allowed brands to conceptualize new ideas and put them into practice to impress and lure customers. For example – L'Oréal recognized that providing innovative pre-purchase solutions to the consumers is just as important as providing sample products at makeup stands and counters. For this, they designed an app to do a digital makeover right in the smartphones. And, the response – the app was downloaded 7 million times! Proves that customers really want a consistent experience with the brand at all points.
24/7/365 business connectivity
Unlike before, when there were defined business hours, the world is now connected 24/7/365. It's easy to send an email to an office on the other side of the world, access data from different locations within seconds, and find out services by simply browsing the websites. Businesses can serve the customers even when their physical store is closed by having them fill the form on the website or leave an inquiry or a callback.
Increases Competitiveness
Every business (budding or established) out there considers that a digital transformation is there to compete every second. Businesses need to be on their toes to satisfy customers' needs and keep the relation growing for brand loyalty. According to EY's survey, 90% of executives face increased competition from companies that have been quicker to embrace digital. So, there's no option but to embrace digital or get left behind.
In Conclusion
Going digital is more of an opportunity than a challenge for every business regardless of the industry, geography, or market. The digitally-driven progress has not only changed businesses but has also redefined the scope of leadership. A CMO of the most digitally transformed companies function and control operations with real-time information, instant communications, and innovative ideas coming up from the team.
Companies need to deliver faster results with the easily accessible technology at a considerably reduced cost. Given the limitations of traditional models, companies require to embrace digital technologies or join hands with a partner of choice like SRV Media to rethink the model and marketing tools they are using so that they can deliver effective marketing programs.
This transition may seem intimidating, and businesses may want to approach it with varying degrees of speed and investments. The one certainty is that those who have no plans for this transformation yet are in a serious danger of being left behind.
(Disclaimer: This is a guest post submitted on Techstory by Vikram Kumar. All the contents and images in the article have been provided to Techstory by the author of the article. Techstory is not responsible or liable for any content in this article.)
About the Author: 
Mr. Vikram Kumar is the Co-founder, and Director of SRV Media and Easebuzz. SRV Media is a renowned digital marketing firm in India. Easebuzz is an online payment solution that mainly caters to the small and medium enterprises.
SRV media provides a one-stop solution to digital marketing requirements with services like search engine optimization, social media marketing, design & branding, mobile applications, website development, and more.