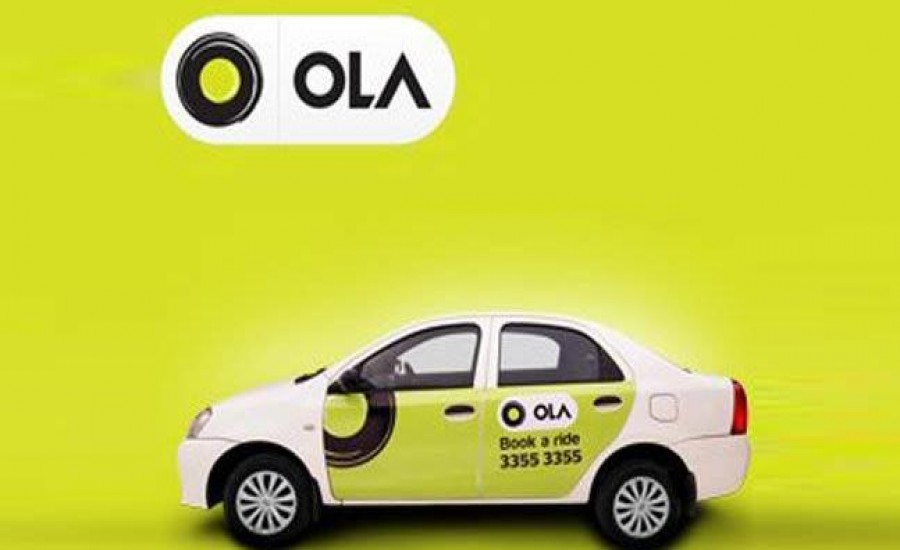 The Indian travel sector has always been a booming and necessitated utility. However, it comes with its own share of inconvenience for the consumer- haggling with rickshaw drivers, finding that last bit of space on a local train, or dealing with irregular public bus timings.
However, things soon started to look bright both for the start-up economy and the consumer when cab aggregator service Ola stepped in. This service made for Indians and by Indians was finally a step-up in the personal-travel sector when western countries already had services like Waze, Lyft, and Uber set up early.
The Beginning
Ola was founded and started by two people- Bhavish Agarwal and Ankit Bhatti. Both Agarwal and Bhatti, were Computer Science graduates from IIT Bombay. Bhavish had a holiday and tour planning business which he was trying to get off the ground. This business required a lot of intercity travelling on his part.
On one such expedition, he faced a fallout with a cab driver who insisted on surging his price mid-travel and abandoned Bhavish when he refused to cooperate. This was when he understood the potential a reliable cab service could have for the thousands of customers who face such problems every day. Thus he changed his start-up stand from tourism planning to a taxi aggregation business called Ola Cabs.
The stage is set when in 2010, Ankit Bhatti joined Agarwal. At this point, both founders faced apprehensions from their families because all they were doing is starting a "taxi business". However, things took a turn for the better when Ola got its first angel investors to pitch in. It wasn't going to be any old taxi service. A touch of modern technology was going to be added to amass an unprecedented number of vehicles and take taxi services up a notch.
Here is a video detailing on how Ola came into being:
[youtube https://www.youtube.com/watch?v=MbwBuMFm2NU&w=651&h=366]
The Funding
In April 2011, Ola received its first share of funding capital in an Angel round. The money raised here was USD 330, 000.
The second share of funding and Series A of Ola's rounds were led by the Tiger Global Management. They raised a total of USD 5 million in April 2012.
In November 2013, Series B of the early stage venture raised USD 20 million dollars. The investors for this round were Tiger Global Management and Matrix Partners.
2014 ran the Series C and Series D of Ola's funding venture. Series C in July 2014 saw 4 investors- led by Sequoia and Steadview Capital- pitching in a total of USD 40 million. In October, Series D round saw a massive jump in investment numbers with SoftBank Capital raising USD 210 million.
There were three rounds of funding- Series E, F, and G- were undertaken in 2015. In Series E, USD 400 million was raised by 9 investors with DST Global leading them. Series F led by Baillie Gifford, raised USD 500 million. Series G was a small finisher with Vanguard pitching in USD 57.3 million.
2017 had 5 private equity rounds run, and one debt financing transaction. The 5 private equity fund rounds raised USD 330 million, INR 6.7 billion, USD 50 million, USD 36 million, and USD 1.1 billion respectively. SoftBank Capital, Tencent Holdings, Tekne Capital, and Falcon Edge Capital were the main financiers of these rounds. The debt financing round was led by YesBank and raised INR 10 billion.
[youtube https://www.youtube.com/watch?v=5FE7thod0Po&w=1349&h=480]
The Downs
Along with its successes, Ola has also gotten into its fair share of sticky situations. 2016 was a slow year for Ola financially. This gap was made deeper when in the same financial year it showed massive losses of INR 2313.7 Crore. There were a multitude of reasons, including strikes, driver incentives, and customer discounts to which losses were credited.
In February, 2018, Ola began a series of internal investigations against its HR head and Chief Administrative Officer, Yugantar Saikia. According to a report published by FactorDaily, there was an alleged recruitment fraud and consequently, the validity of 1000 Ola employees was under question.
SoftBank who has had a sizable investment in most of India's biggest start-ups devalued Ola Cabs by USD 475 million. Company markdowns are generally credited to non-meticulous accounting and financing decision made by the institution. This markdown was done in the year of 2017.
A controversy Ola got into was with respect one of the TVC's it ran. The advertisement was called out by many to have sexist connotations and portray a message that is very unbecoming for a young company. The ad is shown to run with sexist tropes of girlfriends being a burden on the wallet of their partners. The TVC in question is linked below:
[youtube https://www.youtube.com/watch?v=7SPfNSdREBY&w=651&h=366]
The Growth Story
Ola has a had a number of growth strategies incorporated into its business plans over the years. Two such acquisitions include taking over delivery service FoodPanda and the app Ridlr. While FoodPanda is a food hyperlocal delivery service, Ridlr is a ticketing and commuting app. Both these takeovers have helped Ola grow its infrastructure in new areas.
In 2015, Ola also acquired Geotagg, which was a trip planning app. This was also done to expand the Ola ecosystem. Apart from acquisitions, Ola also has robust partnership systems. Its current set of partnerships are with organizations like instant-messaging company Hike and e-wallet service- PhonePe.
Over the recent past, Ola has overtaken its main competitor in the Indian market – Uber. The two companies are shown to compete extensively in driver incentives, customer discounts, and even PR strategies. As of 2016, Ola numbers seem to be racing ahead of Uber in terms of operational cities, a number of services, and total market share.
The Future
Ola as a company has aimed to build away from its controversies and towards a more responsible public image. It also seems to be well on its way in beating the competition. Ola as a company began due to a futuristic vision on cab services and it hopes to continue the same ideology in order to sustain in the forthcoming years.