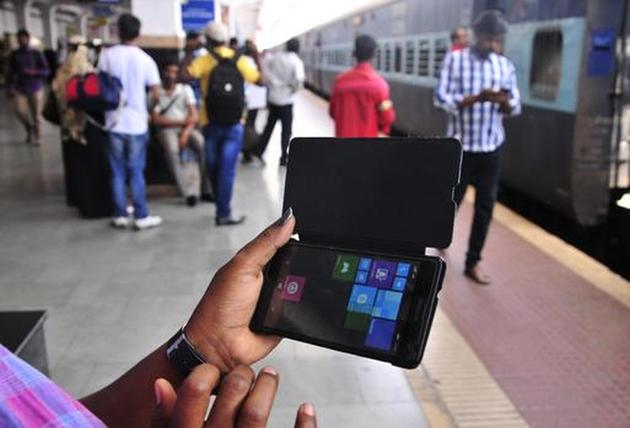 15 April, 2016, New Delhi: Google in collaboration with Raitel (telecom arm of Indian Railways) has launched free Wi-Fi internet service to nine more stations. With this addition, the duo has successfully launched the internet service in total 10 Indian railway stations. This service empowers the travellers with high-speed internet facility while they are on the move.
Last year, the collaboration had launched its service in Mumbai Central and after tasting the success, it has propelled the similar service to nine other stations. The newly added stations in the list are Pune, Bhubaneswar, Ranchi, Jaipur, Ujjain and Allahabad.
The formal launch in Bhubaneswar is slated for Sunday, said a senior railway ministry official. During his conversation with PTI, Gulzar Azad, Google India head of access project, revealed, "The network is now live in 10 key stations across the country and will enable about 1.5 million people to access high-speed Internet service. We are scaling up our efforts to roll out the network quickly to cover some of smaller stations where connectivity is much more limited. The service will be formally inaugurated by railway minister Suresh Prabhu soon."
From today onwards, travellers from Pune, Bhubaneswar, Bhopal, Ranchi, Raipur, Vijayawada, Kacheguda (Hyderabad), Ernakulum Jn (Kochi) and Vishakhapatnam will be able to access free internet service by using their smartphones.
Image- The Hindu
Also Read-
Alphabet's Sidewalk Labs Wants To Build Its Own High-Tech City
Nihilent And Nigerian Government Meet On Collaboration For Technology Driven Development