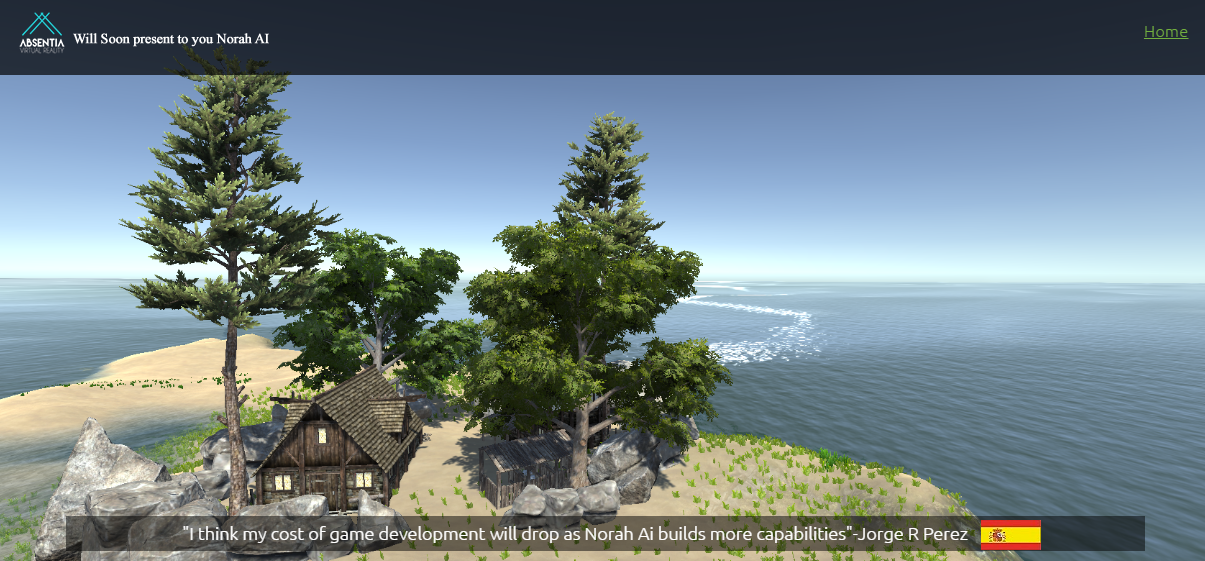 18 April 2017, India:
Bengaluru-based Exfinity Venture Partners led by IT industry bigwigs V Balakrishnan, Mohandas Pai, Deepak Ghaisas and Girish Paranjpe continues to support India-born and bred deep technology companies by leading the Pre-Series A financing round for Absentia VR. The Bangalore-based AI+VR startup is building Norah AI, the AI engine that aims to create the world's first AAA games with minimal human intervention.
It is AI-VR technology startup based in Bengaluru focusing on creating Interactive Content aimed at breaking the barriers in the content generation front. Since its Inception, it has built a team of global experts and advisors from the fields of Deep Learning, Auto Encoders to find enhanced applications in the fields of VR and other interactive content space.
Shubham, CEO & Co-founder of Absentia says, "With Norah AI, we are aiming to become the world's first auto content generation company with a focus on Media and Entertainment segment. Over the last few months the team has been successful in monetizing the platform in the area of Virtual Reality, Augmented Reality, and Image Processing across industries and we are on the path to creating a long-term disruption in the interactive content industry. We are thrilled to partner with Exfinity on this journey since they understand what it takes to build and scale an Enterprise company based out of India and have already started opening several doors for us."
Commenting on the same, Chinnu Senthilkumar, CTO and Partner says, "The current state of Virtual Reality is comparable to the gold rush days in the USA. There is a lot of value (opportunity) out there, and those who are willing to explore early, develop key technology, gain key market insights, build and refine products with a first mover advantage, be vigilant and protective of their IP are likely to be rewarded in the end. Exfinity assessed Absentia VR Pvt Ltd having the right leadership, mindset, early demonstration of the technology capabilities and proof of concepts which lays the foundation for a great future. Absentia Norah engine empowers the content owners to visualize& develop high-quality interactive content (3D, VR, AR etc), bypassing today's complex & time-consuming content development cycles"
Absentia claims that with just a few lines of text/pictorial input, Norah can create a completely new set of interactive content such as Arcade games, Casual games, Puzzles, Animation, Graphics among various other forms of content with over a trillion unique possibilities.Behind the scenes, this interactive media engine platform is a gigantic neural network, which opens up countless possibilities for interactive content designers to create games, gifs and animations in a fraction of the time that it takes today's content companies. R&D trials of the product are currently being carried out in California, New York & Stockholm and it will be available for public release by the middle of this year.
Comments
comments