Adani Group is considering an independent evaluation of its internal processes, legal compliance and transactions with related parties after a critical report by a U.S. short-seller.
The report by Hindenburg Research, published on January 24th, accused Adani Group of engaging in stock manipulation, using tax havens and having unsustainable debt. The allegations have caused a stir in the market and caused investors to sell off shares, despite Adani Group denying the claims and stating that they comply with all laws and have made necessary disclosures.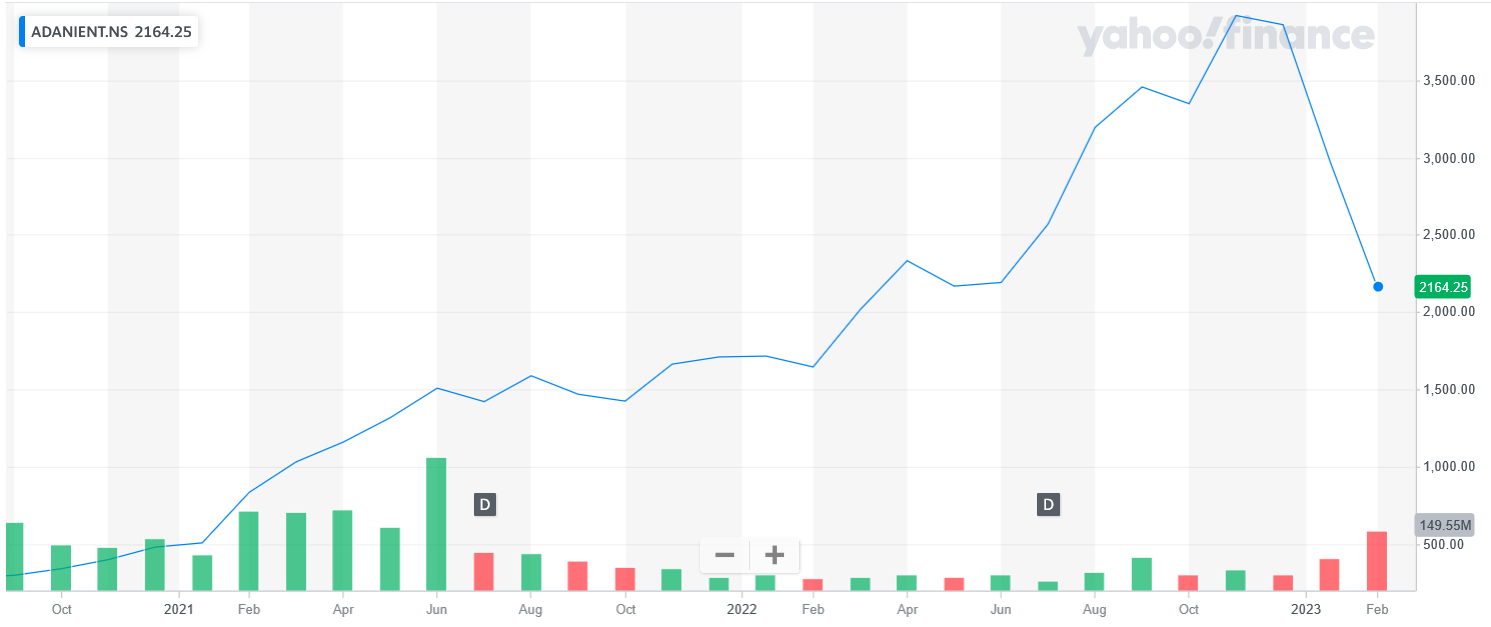 The recent quarterly earnings disclosure of three Adani units, Adani Green Energy, Adani Ports and Special Economic Zone, and Ambuja Cements, mentioned for the first time that a short-seller has raised "certain issues" against some entities within Adani Group and that they may be examined in the future.
Adani Group entities are considering an independent evaluation of the compliance with laws and regulations and specific transaction issues, according to Adani Green's quarterly earnings filing.
Ambuja Cements made a similar statement, while Adani Ports stated that it would evaluate an independent assessment if necessary. The decision to look into these issues comes after the Hindenburg Research report alleged that Adani Group engaged in stock manipulation and used tax havens, leading to a decline in market value and the postponing of a $2.5 billion share sale.
Moody's rating agency warned that the drop in stock price could impact Adani's ability to raise capital, and the central bank of India has started examining the lenders' exposure to the conglomerate. Despite these challenges, Adani Group's shares rallied on Tuesday after repaying some loans, bringing relief to investors.
Recent actions taken by Adani Group
On Monday, Adani Group announced its decision to pre-pay $1.11 billion worth of loans on shares, and on Tuesday, JPMorgan stated that the group's companies are still eligible for inclusion in the bank's bond indexes.
Adani Enterprises, the group's flagship company, saw a 14.6% increase in its stock on Tuesday, but is still trading at around half its pre-Hindenburg report levels. Despite the improvement, independent market analyst Ambareesh Baliga stated that the stock is still considered expensive given the ongoing issues.
The seven listed companies of Adani Group still face a cumulative loss of $109 billion, with Adani Ports seeing a 1.4% increase and Adani Wilmar a 5% rise, but Adani Green, Adani Total Gas, and Adani Power all ended 5% lower.
As many Adani group companies are set to release their results this week, Adani Ports posted a decrease in its quarterly profit due to rising foreign exchange losses and announced its plan to repay 50 billion rupees ($605 million) in the new fiscal year. Meanwhile, Adani Green reported a more than two-fold increase in its quarterly profit.