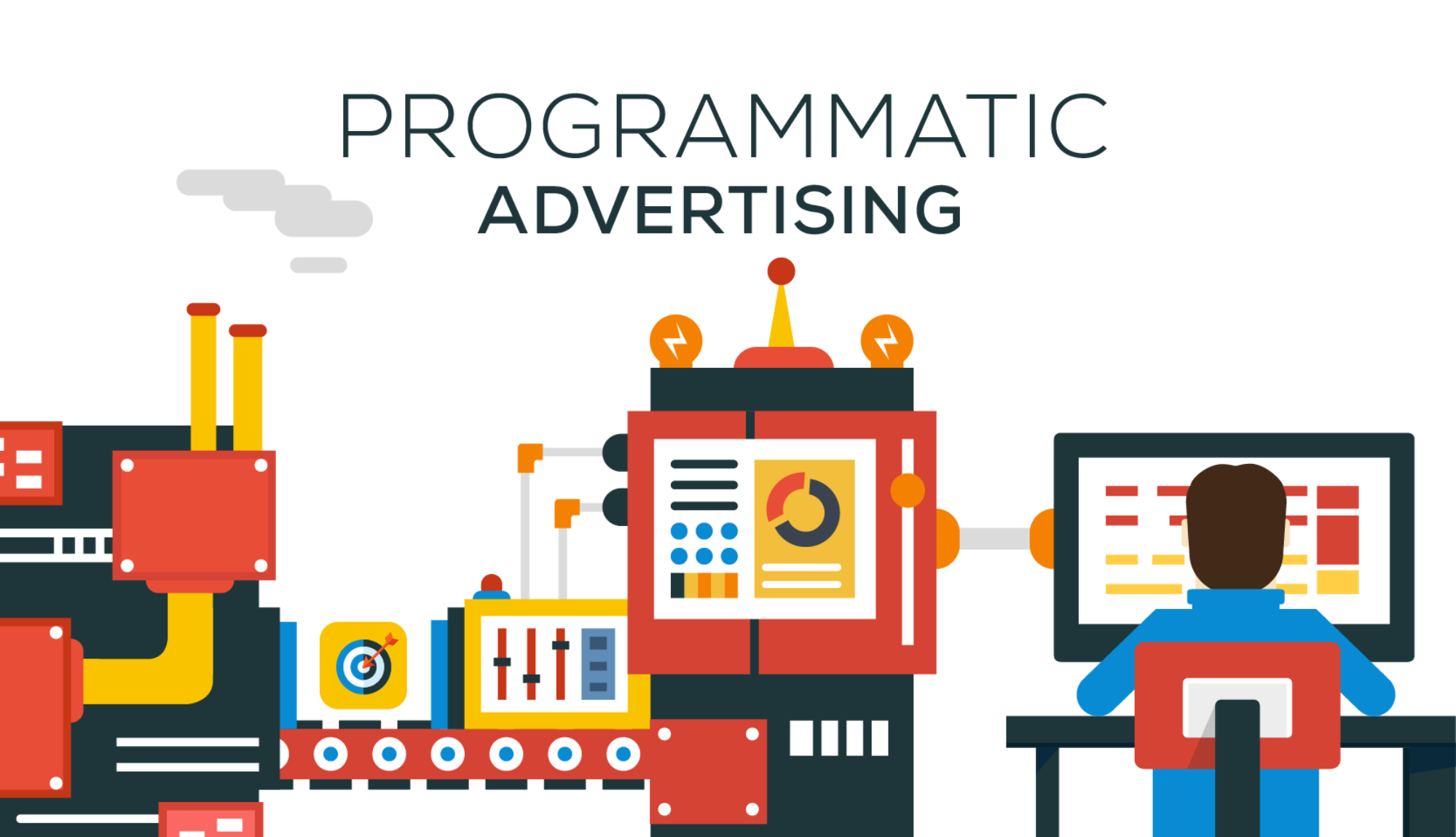 Successful businesses are those which exploit not one, but several effective digital marketing channels/ tools in their arsenal. This enhances their marketing mileage and results.
Programmatic advertising is one such tool which proves beneficial to businesses. According to AdRoll's 'State of Performance Marketing' 2017 report, programmatic advertising—algorithm-driven targeting of ad units to specific audiences, has started to pick up immense speed in all marketing sectors, but especially with social media marketers.
It was found that more than 70 percent of marketers are running programmatic ads on social media platforms, more than one-half employ it on mobile and almost 40 percent use it for video marketing.
The overall investment in programmatic has been fast-growing in recent years. In 2013, only 7 percent of marketers spent more than 50 percent of their budget on programmatic solutions, but throughout 2016, 50 percent of marketers spent more than one-half of their yearly budgets on programmatic.
Programmatic advertising is a style of advertising that cuts out the middlemen. Hence there is no need for liaising and negotiating with people. The thought of minimal human intervention can sound quite daunting, however there are numerous proven benefits.
1. Programmatic advertising offers real-time data and insights
As it is an automated technology, gathering and analyzing data becomes more efficient and can be used to draw insights to improve the effectiveness of any campaign. It is easy to track where an ad is shown and how much engagement it receives, and then use that data to tweak your campaign and reinvest in the right areas.
2. Flexible to changing market dynamics
Programmatic buying campaigns use artificial intelligence technology which have the capability to pull and analyze data in real-time basis. By looking at pricing between impressions and traffic ratios, conversions, clicks and the time it takes for every action to be completed, it's possible to react to the changing market dynamics.
Also, programmatic buying systems have tools which never sleep and so they make tweaks regularly in order to measure performance and deliver a much-optimized campaign. This assists in making sure that marketers spend their time on the actual strategy of crafting more ads rather than just spending a considerable amount of their time on tactics.
3. Advertisers pay only for relevant impressions
Programmatic advertising opens a series of opportunities, which would not be possible if ad placements were done manually as it had been done in the past. It allows advertisers to obtain digital media without having to pre-negotiate a price, so they pay only for the relevant impression that they actually receive.
They can also assign a minimum number of impressions or a minimum budget, which makes digital advertising flexible, and they can buy digital media across publishers, which reduces administration costs drastically.
4. Transparency
Programmatic advertising offers greater transparency as compared to traditional advertising. Through programmatic, advertisers can track what sites their advertisements are reaching, the type of customer looking at their ad, and any costs associated with the advertisement, and all of this in real-time to finely-tune ad campaigns as needed.
There is absolutely no window for lack of information or unknowns. With a click of the mouse marketers and advertisers can view anything related to their live campaign.
5. Programmatic minimizes incidences of ad fraud
Ad fraud is a serious issue – one that is costing publishers in lost revenue. Programmatic fights and solves the issue of fraud by creating machines which help in keeping campaigns on track. If in any case there was a loss of money initially, they can be put back to help in driving leads and conversions.
This in future will assist advertisers in achieving their key performance indicator targets. This is done by analyzing traffic patterns and determining where clicks are originating from and if they really convert or not. It is possible to use machine learning technologies to filter and separate low quality leads and concentrate more on channels which deliver better results.
6. Efficiency
Programmatic advertising is simply one of the most efficient marketing options currently available. The successful combination of real-time tracking, meticulous targeting, and on-point optimization results in highly-efficient campaigns marketers need for their targeted ad spends. They advertise to businesses or brands they want to without compromising on their budgets.
7. Increased reach
There is a staggering difference in the potential reach programmatic advertising brings compared to traditional avenues. The internet is surfed by as many as 3.7 billion people on any given day, which equals tremendous reach possibilities far beyond a highway billboard. Advertisers get a real picture of exactly how many people their ads are reaching whenever they choose, such as hourly or daily basis.
As users switch devices and platforms, marketers are bound to do their best to build on the data they have access to, particularly social data. Major shifts in technology means marketers have started to move past a last click-oriented model to a more modulated approach that considers a range of touch points and user actions in identifying truly what's driving revenue for their business.
Related Read:
Programmatic Advertising Industry In India And International Markets !
6 Mobile Advertising Trends To Look Out For In India
(Disclaimer: This is a guest post submitted on Techstory by Mr. Ashish Shah, Founder & CEO , Vertoz. All the contents and images in the article have been provided to Techstory by the authors of the article. Techstory is not responsible or liable for any content in this article.)
Image Source: LinkedIn