Indian Economy was waiting for some big-ticket reforms which did not materialize due to a standstill in the Parliament last year. Subdued FII flows have hampered capital raising efforts of corporate leading to tepid earnings growth in H1FY2016. However, as per IMF's forecast, India is poised to be one of the fastest growing economies in the world with our GDP growing by 7.3% – 7.5% in FY16.
The government is working on removing various bottlenecks for ease of doing business and the performance of various sectors especially power, roads, shipping and mining and industries are set to improve. "We have carried out a number of corrections on the taxation front. We have said that we will not resort to retrospective taxation. We are simplifying processes like licenses, security and environmental clearances. We are also swiftly working towards making our tax regime transparent, stable and predictable with an all-round emphasis on ease of doing business," Modi told an audience of business and political delegates from 68 countries, as he launched the 'Make In India' Week 2016 in Mumbai. Implementation of GST could be another game changer for the Indian economy.
Why Are More & More Indians Taking Their Financial Lives Online ?
Moreover, the ups and downs in the world economy have left investors in a state of dilemma with regard to make investments for high returns.  Though the benchmark indices may get decent returns, a well-defined investment advice to make high returns is still absent.
The Bionic Advisor 
Sameer Aggarwal and Abhimanyu Sofat led AdviseSure is filling this void. AdviseSure is a bionic (part human part robot) financial advisor. As a bionic advisor, 'AdviseSure' uses specialized advice software to create investment recommendations for clients based on age, risk tolerance, assets, income and other factors. Once the system generates results, the bionic advisor injects the human element into the advice service. AdviseSure offers unbiased Personal Finance and Financial planning advice across product category including Mutual funds, Capital market, Shares and Stocks, SIPs, Tax saving schemes etc. The firm offers these services at a nominal fee of rupee 1 per day.
The investment advice is further reinforced by AdviseSure's strategic and 'life stages' approach towards Tax minimization, Wealth protection and Risk Protection, thus giving clients a holistic solution to all their financial needs and investing life-cycle.
The Technology behind the product 
AdviseSure helps people take better and informed financial decisions.  Most of the financial advisors provide standard solutions to their clients, but each individual has unique financial needs and investing cycle. A "one size fits all" approach cannot be applied. It is very important to define priorities and requirements for each individual. AdviseSure uses technology to understand an individual risk taking ability when it comes to investing and then match their requirements with the right solution, which can give them maximum benefits. Another advantage of using technology is that solution is not influenced by individual's whims and fancies.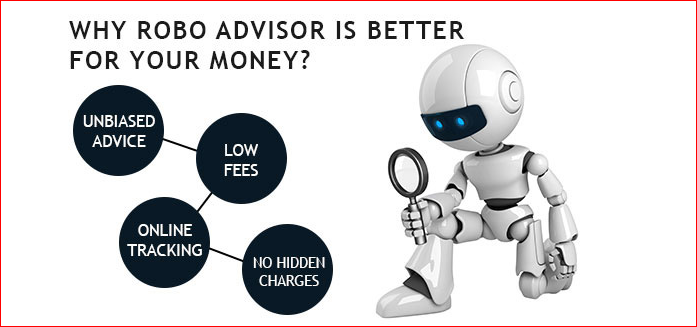 With the help of IT infrastructure, AdviseSure makes sure that the advisory reports generated by systems are accurate- Store the customer information in a secured manner and also deliver the advice in an easy & self-explanatory interface.  To support this process, AdviseSure has in-house IT development team constituting of industry experienced developers, web designers, and database developers.
Also, with the help of latest technologies (HTML5, CSS3, Bootstrap, Media query) AdviseSure has made its site responsive which will help the users to view the site in any device with ease.
In The Near Future 
"Being a start-up we have introduced the web version of our application to the customer. However, our customer base is any common individual; hence it's important that we have our mobile apps available for the customers. Mobile app for Android users is under development, which we may introduce in the near future" says Sameer Aggarwal, Co-Founder & Relationships, AdviseSure.
The bionic model is the ideal way to reach out with the regulatory framework focusing on separating the advisor and the product. AdviseSure is not just telling the customer what is good for him, but also educating him about the financial products available that look at his long term financial need and perspective.  The founders are confident that they will be able to a formidable player in the span of the next 12 months. "We have a compelling value proposition which, we believe is sufficient to establish us a market leader" says Sameer.
The Founding Fathers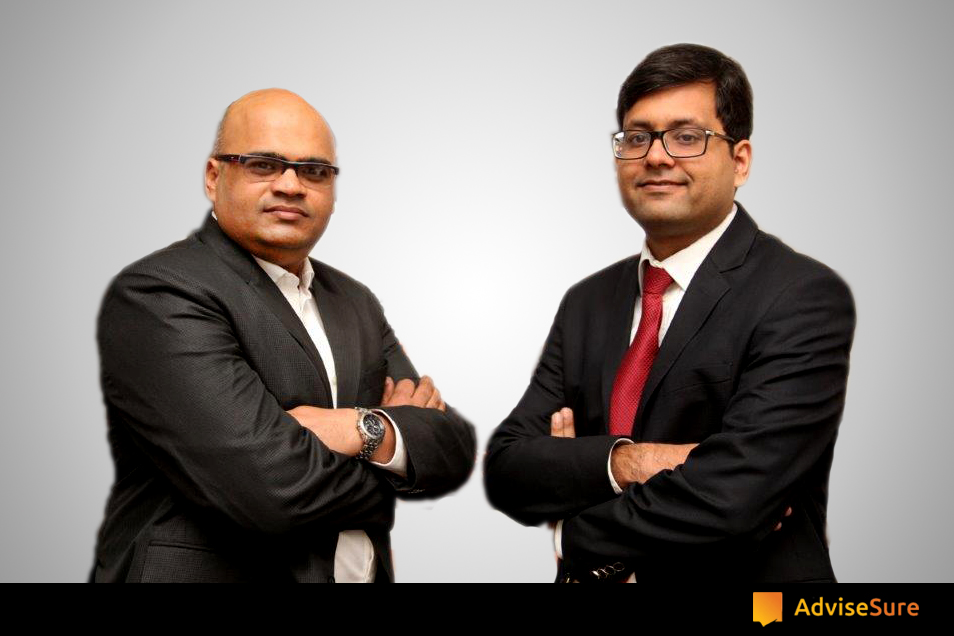 Sameer Aggarwal
Co-Founder & Relationships
Sameer co-founded Advisesure along with Abhimanyu. His versatility and positive approach coupled with strong leadership skills helps provide Advisesure a solid foundation as an organisation. Sameer has been in the financial services business for close to two decades and has worked with some of India's largest Financial institutions. He has built a robust track record of successful initiatives and enduring relationships founded on strong values and ethics. Prior to founding Advisesure he has worked with companies like Bajaj Finserve, Angel Broking, Motial Oswal and ICICI Bank where he has held leadership roles and successfully stewarded initiatives to the next level. He was the Head for Western & Central India at Bajaj Finserve and the Head, Wealth Management at Angel Broking. Sameer is a avid music buff and love to sing old hindi film songs.
Abhimanyu Sofat
Co-Founder & Advisory
Abhimanyu's incisive process driven approach and analytical thinking bring a fresh perspective to the advisory. Prior to founding Advisesure, Abhimanyu was a Fund Manager at one of the largest securities firm in India, Angel Broking. He also worked with Avendus capital as a research analyst where his responsibility set included creating in-depth reports across sectors. His decade plus experience in the financial services business coupled with his rich experience in research adds significant value to the advisory. Abhimanyu has successfully managed million-dollar portfolio's as a fund manager at Angel Broking.  Abhimanyu is a voracious reader with an appetite for science fiction and comedy.
Similar Reads:
Comments
comments