Bengaluru based homegrown virtual events platform Airmeet has slacked off nearly 75 employees, about 30 per cent of its employees in various departments.
According to the data collected and reviewed by news portal Inc42, the Bengaluru-based startup fired workforce from sales, marketing, tech and operations departments in India, the US and Europe.
In an internal email, Airmeet CEO Lalit Mangal said that decreased marketing budgets and drastic commoditization of the virtual event category led to the layoffs.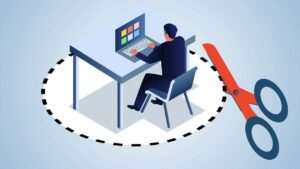 Recently, the platform  raised $35 million in its Series B funding round from Prosus Ventures, Sistema Asia Fund, backed by Sequoia Capital,.
Mangal in his email wrote, "With drastically reduced marketing budgets everywhere and rapid commoditization of the virtual event category, our steadfast execution is not yielding the needed outcomes for retaining a healthy financial state."
He said, "Airmeet has become a lean and nimble company again to build the new future of digital engagement for communities and companies."
Severance pay, ESOPs and other offerings to employees affected by layoffs 
According to the reports, the virtual meet platform has offered two months' salary as severance pay for employees in India and furthered the vesting of all ESOPs options until June 30 for those affected.
It will also include health insurance coverage for these employees until August 18.
For affected employees in the US, Airmeet will offer severance pay in compliance with local regulations.
An online meeting and event hosting platform, Airmeet, instead of simply broadcasting the event, allows participants to connect with other event attendees for online communication.
27,000 tech employees fired by startups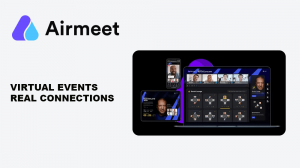 So far, at least 27,000 tech employees at Indian startups have lost their jobs since the funding winter crept in 202w, and the list is only increasing.
Approximately 26,868 employees have been handed over pink slips by 98 startups, comprising unicorns led by the edtech giants. At least 22 edtech startups have slashed 9,781 jobs to date.
According to various media reports, global tech layoffs, which began by the end of last year have so far affected nearly 2 Lakh employees all over the world.
Even though several CEOs of these tech giants humbly apologised in their emails before issuing pink slips, almost everyone we spoke with for this story confirmed that the work culture of these tech behemoths has become nerve-racking, with managers constantly hovering over their heads and sounding alarms to deliver or depart.
While we cannot forecast the exact number of people that will be affected by the ongoing churn at these tech companies, experts estimate several waves of job cuts by big techs in India in the next 1.5 years.
"The fact of the matter is India is no longer considered as a cost-effective destination for US-based tech firms that today are paying their Indian workforce on par with what they pay to their employees in the US," said Pareekh Jain, a Bengaluru-based senior tech consultant.
This, in turn, has created a ripple effect of layoffs, bringing the Indian workforce is in the line of fire.
According to analysts, US-based tech giants are required to keep on firing people at least in 2023, even though we are already done with the first major layoff wave.
"Our estimates suggest that the number of people who will now lose their jobs, especially in India, will be lesser compared to last year. The huge talent pool and the cost arbitrage may act as cushions for India, which will make the US-based companies move their projects to India from the US and Europe and, hence, people will be required. Meanwhile, many advanced technology projects by Google, Meta, Amazon and Microsoft, which included blockchain and Artificial Intelligence, have been revoked, leading to job losses," Sunil Chemmankotil, CEO, TeamLease Digital said.