Bharti Airtel shareholders have given permission the issue preferential shares to Google in exchange for its $1 billion (~Rs 7,500 crore) investment in India's leading telecom operator to acquire a 1.28 percent stake.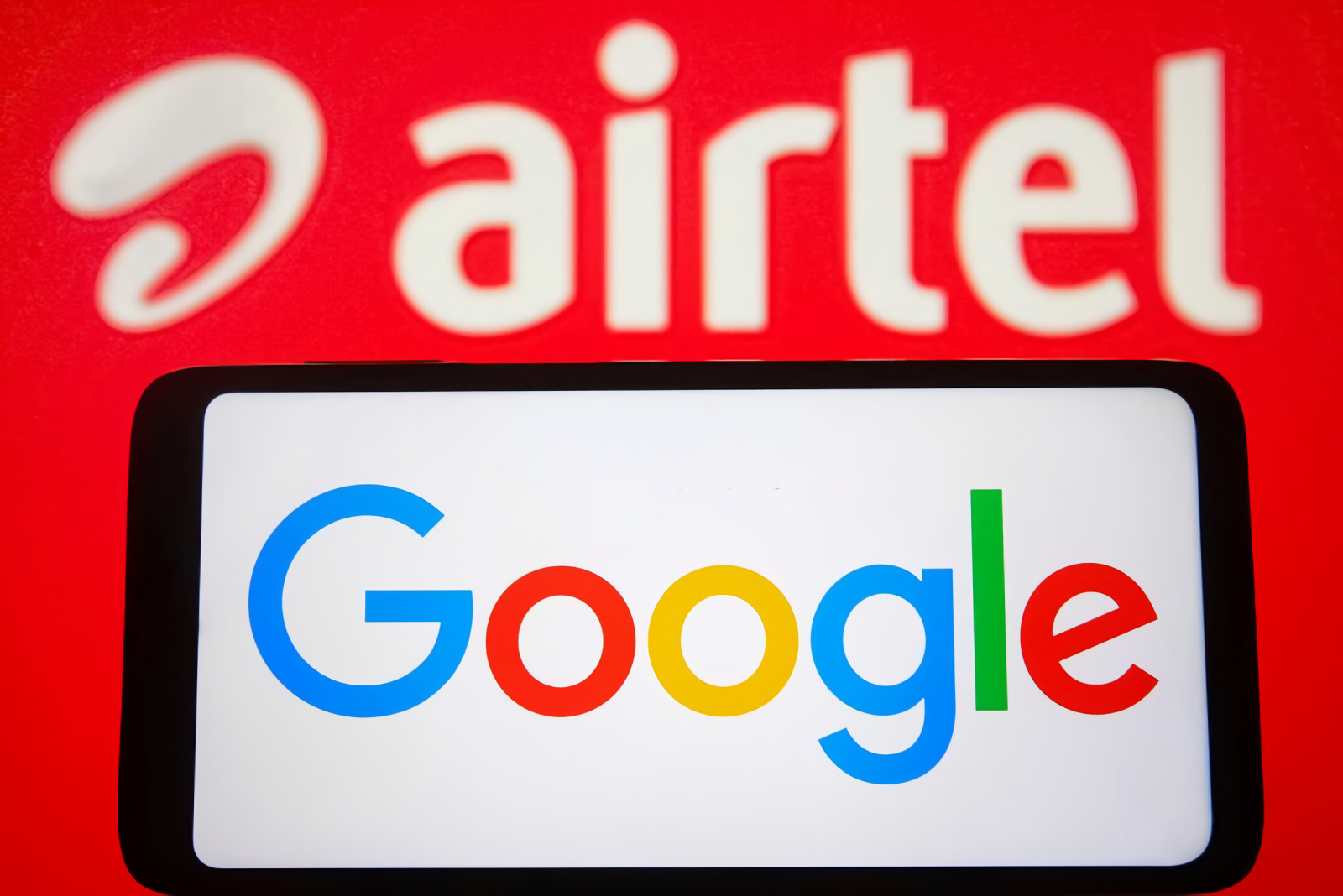 According to the voting results of an extraordinary general meeting (EGM) issued by Airtel on Sunday, a special resolution to support Google's investment including multiple business deals, also funded by Google. was approved by nearly 99 percent of shareholders. The company's EGM was held on February 26.
Google announced a $1 billion (~Rs 7,500 crore) investment in Bharti Airtel last month, which combines equity and a corpus for potential commercial deals to be sought and agreed on acceptable terms over the next five years. This investment is part of the Google For India Digitisation Fund, which Sundar Pichai launched in July 2020. Pichai has earlier stated that the Silicon Valley conglomerate would invest $10 billion in India to offer affordable connectivity internet across the country.
The investment includes a $700 million equity investment in Bharti Airtel at a share price of Rs 734 each, and a $300 million investment in incorporating commercial agreements, which will comprise investment opportunities in scaling Airtel's products and services to consumers via innovative affordability initiatives, as well as other offerings targeted at accelerating access and digital inclusion across India's digital ecosystem. The majority of shareholders backed Bharti Airtel's roadmap to spend $1 billion on company operations with subsidiaries Bharti Hexacom, Indus Towers, and Nxtra.
According to the agenda for the EGM, Bharti Airtel announced plans to invest Rs 88,000 crore in a business with Indus Towers, a mobile tower company, Rs 15,000 crore in datacenter provider Nxtra's services, and up to Rs 14,000 crore in a deal with Bharti Hexacom. Airtel controls 70 percent of Bharti Hexacom, which provides mobile services in areas of the Northeast and Rajasthan. In the next four financial years, the telecommunication giant will further invest up to Rs 17,000 crore in transactions with Indus Towers, and Rs 20,000 crore in 2025-26.
Airtel underlined the company's commitment to invest aggressively in the telecom infrastructure sector as a result of global and Indian 5G trends. Given the growing demand for passive infrastructure across 5G network deployments, Airtel aims to raise its investment with Indus Towers to up to Rs 20,000 crore in the financial year 2025-26.
In this regard, Google also acquired a 7.73 percent stake in Jio, and that collaboration resulted in the Jio Phone Next, one of the world's most affordable 4G smartphones. While that smartphone seems like more of a miss than a hit, it appears that Google's ambitions with the Airtel partnership are completely different.