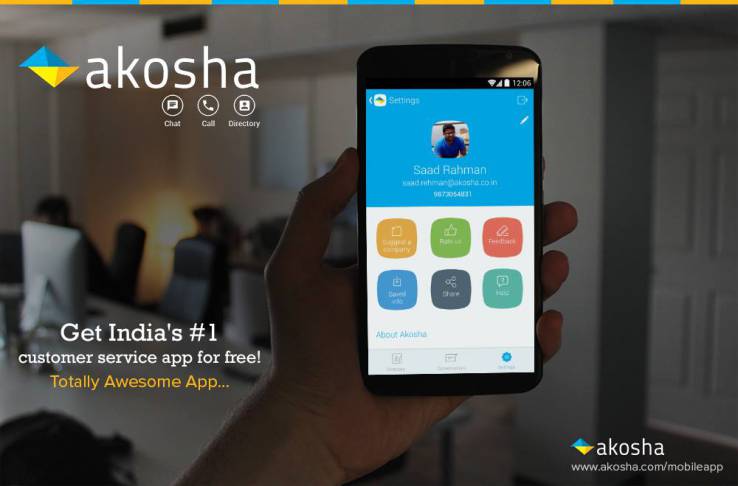 New Delhi, May 19 (PTI) : Akosha, a messaging platform for all consumer-to-business interactions, today said it has raised Rs 100 crore funding, led by Sequoia.
The Series B financing will be used to hire over 200 software engineers and product managers to build out the platform, and fund growth of Akosha's new mobile app for connecting users and businesses, it said in a statement.
However, the names of the other investors participating in this round were not disclosed.
Akosha handles over 30,000 consumer inquiries every day over the web, telephone and its Android chat app and more than 130 large brands use its OneDirect platform to respond to consumer inquiries every week.
These include names like Kotak Mahindra Bank, Voltas, Aircel, Snapdeal, Micromax and Makemytrip.
Over the last year, the company has grown its employee base from 180 to over 300 and recently opened a technology and product office in Bangalore.
Building on this momentum, Akosha will use the additional financing to continue to expand its software engineering teams, accelerate product development, and invest in growing its user base, the statement said.
Akosha expects to add 400-500 people to its team this year, it added.
"With the growth of mobile, we aim at building a messaging platform for all interactions between consumers and businesses including discovery, buying, appointments and customer service. We hope to be doing 100,000 customer interactions/day within three months," Akosha co-founder and Chief Executive Officer Ankur Singla said.
This is Sequoia's third round of investment in Akosha, starting with a USD 200,000 seed investment in 2011 and USD 5.2 million in 2014.