Alphabet Inc, the parent company of Google, announced on Tuesday that it plans to buy back $70 billion of its stock, while reporting a strong first-quarter performance with higher than expected profits and revenue due to increased demand for cloud services and resilient ad sales.
The announcement of the buyback plan was well-received by investors, leading to an initial 4% surge in Alphabet's shares in after-hours trading, before the gains were reduced to a 1.6% increase. The company's cloud services division reported strong growth, while its advertising revenue held up better than expected.
Alphabet's ad sales for the first quarter decreased slightly from the same period in the previous year to $54.55 billion, but still exceeded analyst estimates of $53.71 billion.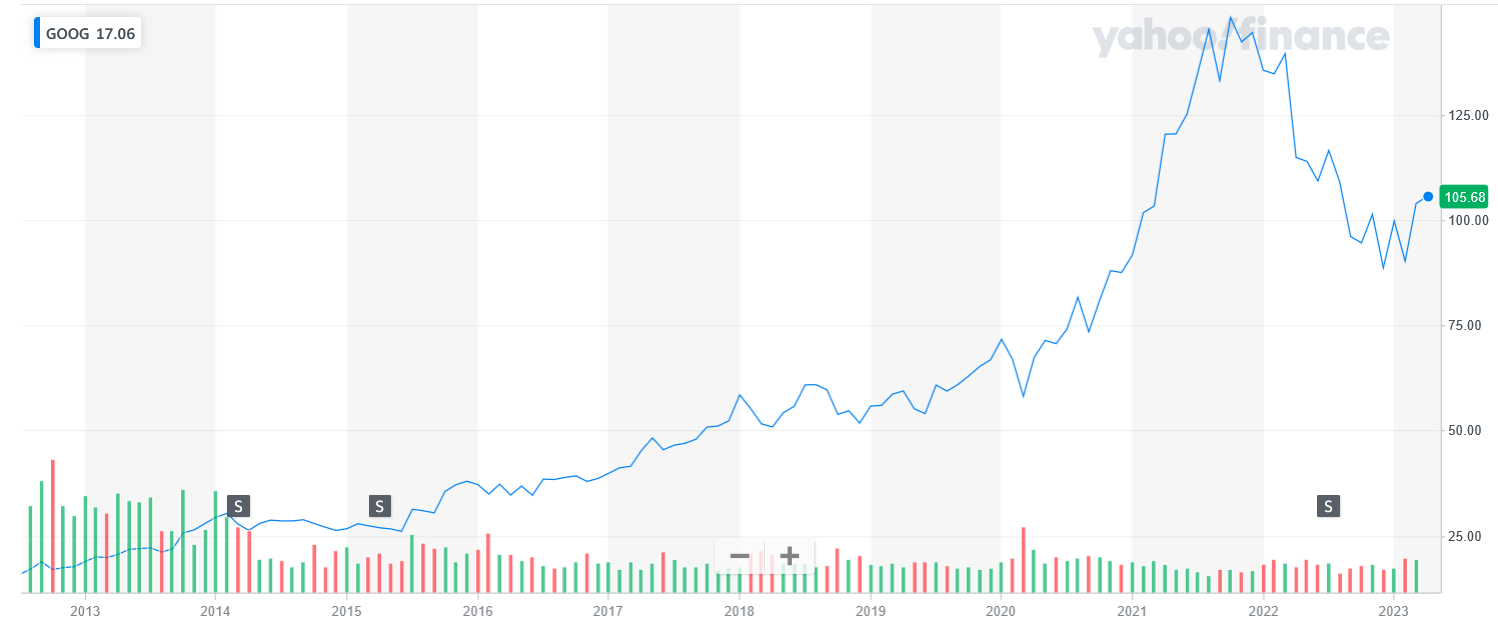 This marks the third decline in ad sales for the company since its initial public offering in 2004, but the second consecutive quarter with a drop, following a 3.6% decline in the fourth quarter of 2022.
Excluding certain items, Alphabet reported earnings per share of $1.17, which beat the average estimate of $1.07 per share. Despite the positive results, some analysts noted that there are reasons for only modest optimism among investors.
Insider Intelligence senior analyst Max Willens pointed out that while it is notable that Google's cloud computing division is now profitable, it is still significantly behind its two main competitors, and its growth is slowing. Google Cloud reported a sales increase of 28% to $7.41 billion for the first quarter.
Furthermore, advertisers, who contribute the majority of Alphabet's revenue, have reduced their spending in response to a shift back to in-store shopping as pandemic restrictions are lifted. Marketers are also exploring new platforms such as TikTok, which attracts a younger audience.
Google Parent Company Announces Stock Buyback
To control costs in the face of recession fears, Alphabet has been reducing its workforce, cutting around 12,000 jobs in January. CFO Ruth Porat said during the earnings conference call that capital expenditures for 2023 are expected to be "modestly higher" than in 2022.
Alphabet has been cutting costs in various areas, including employee perks and company resource usage, and plans to continue doing so in the coming months, according to an internal email sent by CFO Ruth Porat to employees in March.
Porat stated during an earnings call on Tuesday that the company aims to "durably engineer our cost base" in order to prioritize investment in cloud computing and artificial intelligence.
Alphabet's Google unit has been striving to keep pace with competitors like Microsoft in the development of new artificial intelligence software that can generate longer-form responses to queries and prompts.
Microsoft recently committed $10 billion to OpenAI, whose ChatGPT software has been widely discussed in Silicon Valley since a free version was introduced last November.
Microsoft reported better-than-expected third-quarter profits and revenue, driven by growth in its cloud computing and Office productivity software businesses, leading to an 8.5% increase in its share price during after-market trading.
The share prices of rival tech companies Meta Platforms and Amazon also rose, by 2.3% and 5.3%, respectively.
Alphabet's revenue for the first quarter, which ended on March 31, was $69.79 billion, exceeding Refinitiv's estimate of $68.95 billion. However, the company's net profit for the same period was $15.05 billion, a decrease from $16.44 billion in the previous year.
The impact of Alphabet's results is likely to be mixed. On the positive side, the company exceeded revenue and earnings per share expectations, and investors responded positively to the announcement of a $70 billion stock buyback.
The growth of the company's cloud services and better-than-expected performance in ad sales also bode well for Alphabet's future prospects.
However, there are also some potential concerns. Alphabet experienced a slight dip in ad sales for the third time since going public in 2004, and advertisers are reportedly cutting back on spending due to a shift in consumer behavior toward in-store shopping and experimentation with new platforms like TikTok.