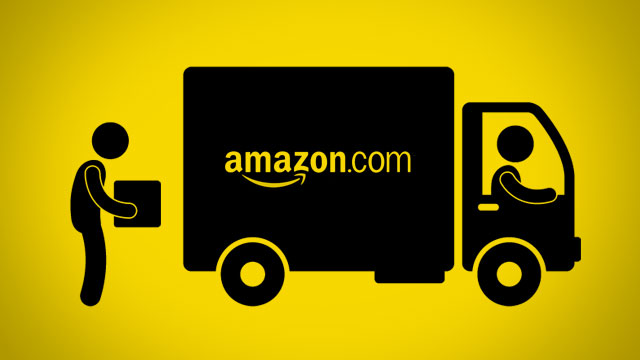 Image Credits : lifehacker.com
Amazon – this name was selected by the founder Jeff Bezos by looking through the dictionary, which means a place that is "exotic" and "different". Moreover, the Amazon River is the "biggest" river in the world, and this is what Jeff Bezos planned his store would be.
Starting off as just an online bookstore, Amazon has now become a marketplace that caters to all the common and luxurious needs of people with its varied range of products and services.
It is not just about books!!
Let us have a look into some of the products and services offered by Amazon that are beyond "e-commerce" –
Amazon Web Services (AWS) :
Amazon Web Services (AWS) is a subsidiary of Amazon.com which offers a wide span of cloud computing services that make up an on-demand computing platform.
Amazon Web Services offers a broad set of global compute, storage, database, analytics, application, and deployment services that help organizations move faster, lower IT costs, and scale applications.
So basically, all your requirements in IT and technical business space are taken care by Amazon Web Services!!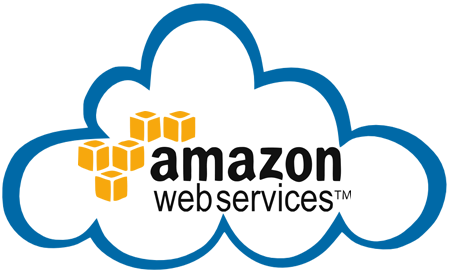 Image Credits : appface.in
The following video walks the user through the AWS Platform, Products and Services –
https://www.youtube.com/watch?v=mZ5H8sn_2ZI
The solutions span through a wide range of categories like websites, web applications, mobile services, storage, financial services, game development, digital media, healthcare, business applications and also caters to startups, government and education sector and enterprises (they use AWS mainly to deliver IT innovation globally while reducing costs).
Straight from the founder – this is what Jeff Bezos had to say about Amazon Web Services (this is a vintage video, so yes, he looks young :-))
The products offered by Amazon Web Services itself is an exhaustive list including computing (Amazon Elastic Compute Cloud, Amazon Elastic MapReduce, Amazon Lambda), Networking (Amazon Route 53, Amazon Virtual Private Cloud etc), Database (Amazon DynamoDB, Amazon SimpleDB, Amazon Relational Database Service etc), Deployment (AWS CloudFormation, AWS CodeDeploy etc) and the list goes on… (Visit here for the complete list!!)
Now from the market perspective, Amazon Web Services continues to lead the pack amongst Microsoft, IBM, Google and Salesforce, according to the Q4 data from Synergy Research Group.
The public cloud market share is dominated by Amazon Web Services, as seen in the break-up below:
Amazon Web Services – 31 percent
Microsoft – 9 percent
IBM cloud and SoftLayer – 7 percent
Google – 4 percent
Salesforce – 4 percent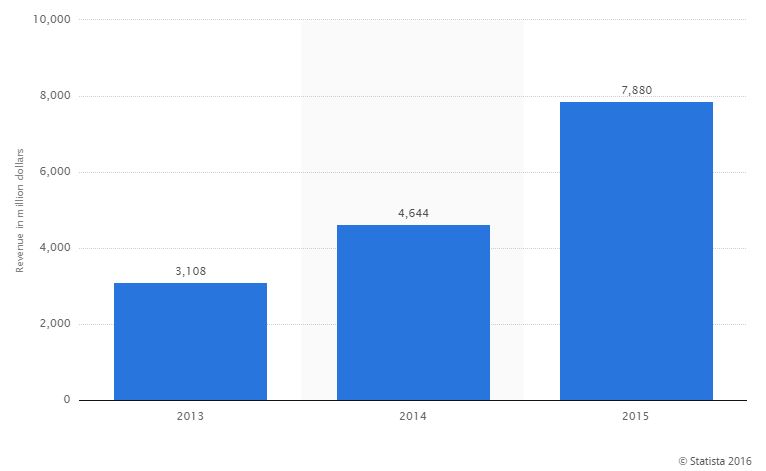 Image Credits : statista.com (AWS Revenue)
Now since there were books sold on amazon.com, there rose a need to sell them digitally (e-books) and then rose the need to hold the e-books – Kindle.
Amazon Kindle is a series of e-book readers to enable the users to browse, buy, download, and read e-books, newspapers, digital magazines and other digital media via wireless networking to the Kindle store.
Since its inception, there are a wide range of variants developed by Amazon, such as Kindle Touch, Kindle Paperwhite, Kindle Voyage, Kindle Oasis etc.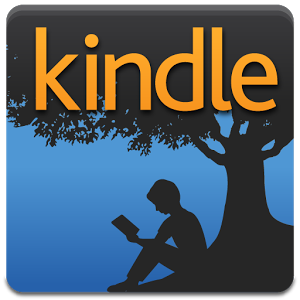 Image Credits : play.google.com
Amazon also announced Kindle Fire, an android based tablet which had a 7-inch touchscreen display. Later, Kindle Fire HD was announced which is the second generation of Kindle Fire.
Amazon market share in the e-book space stands at a dominating 74%, followed by iBooks at 10% to 12% of total sales in the US. (Read detailed analysis here)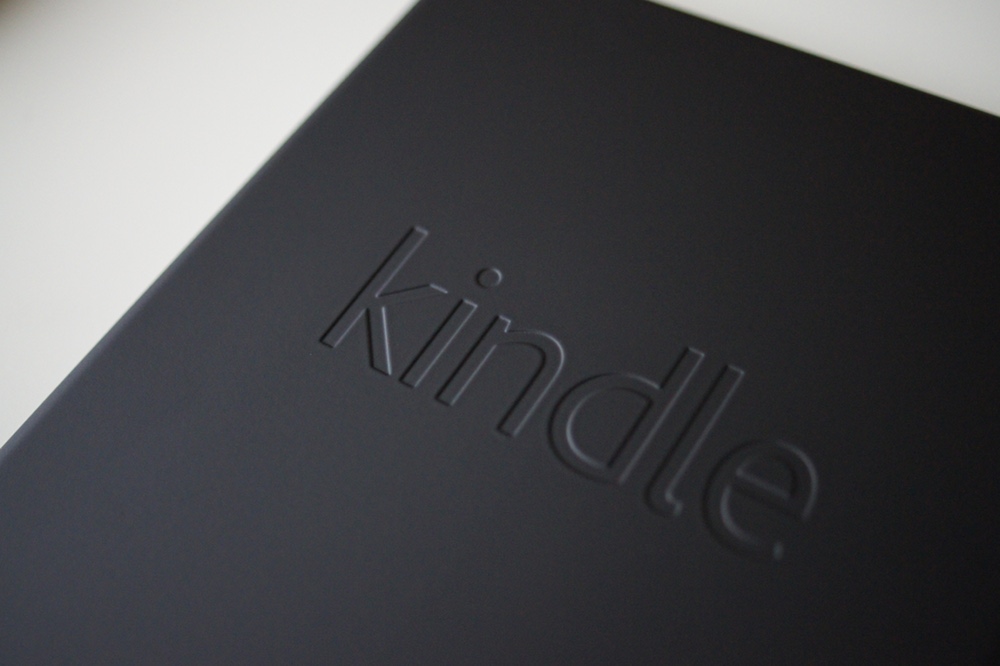 Image Credits : droid-life.com
This video showcases the Kindle Oasis, the lightest and thinnest e-reader AND the most expensive Kindle yet –
Amazon Dash is a consumer goods ordering service which uses a device for ordering goods over the internet.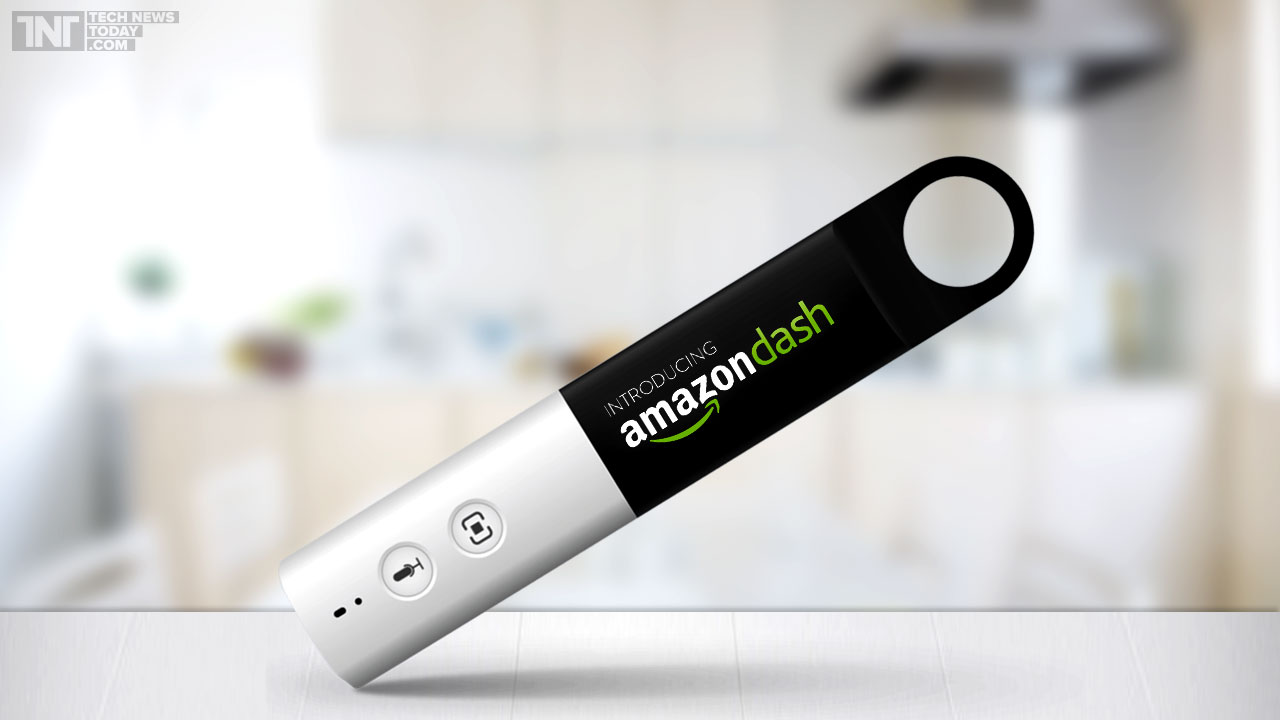 Image Credits : technewstoday.com
The device is constructed with the following components –
Amazon Dash scanning device, used to inventory the goods around the house and it is integrated with Amazon Fresh
Amazon Dash button, a small tray-like consumer electronic device that can be placed around the house and programmed to order different consumer goods.
Amazon Dash Replenishment Service, which allows manufacturers to add a physical button or auto-detection capability to re-order from Amazon whenever necessary.
The Barcode scanner was announced in April, 2014 which is actually a Wi-Fi connected device that allows the users to build a shopping list just by scanning the bar codes and saying the product names out loud. It connects directly with Amazon Fresh.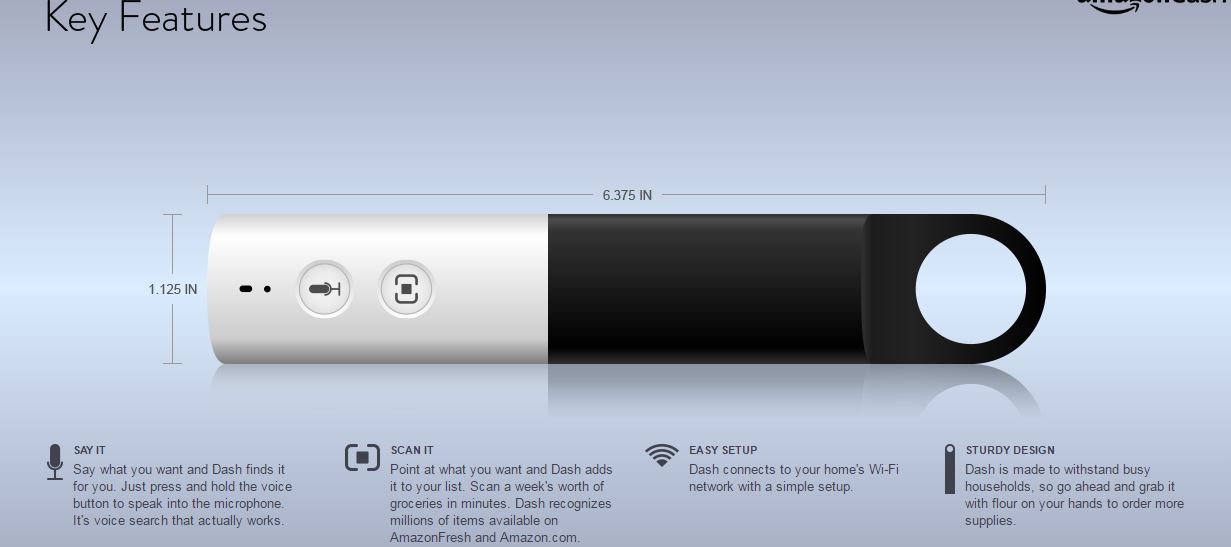 Image Credits : fresh.amazon.com/dash
This is an introductory launch video of Amazon Dash –
https://www.youtube.com/watch?v=fUyUNjyC6Qs
The Amazon Dash button is one-of-its-kind "push-to-order" button and can be used to quickly order the household item which is exhausted at the last minute, or maybe amidst the chore. The video below shows the usage of this device –
https://www.youtube.com/watch?v=EHMXXOB6qPA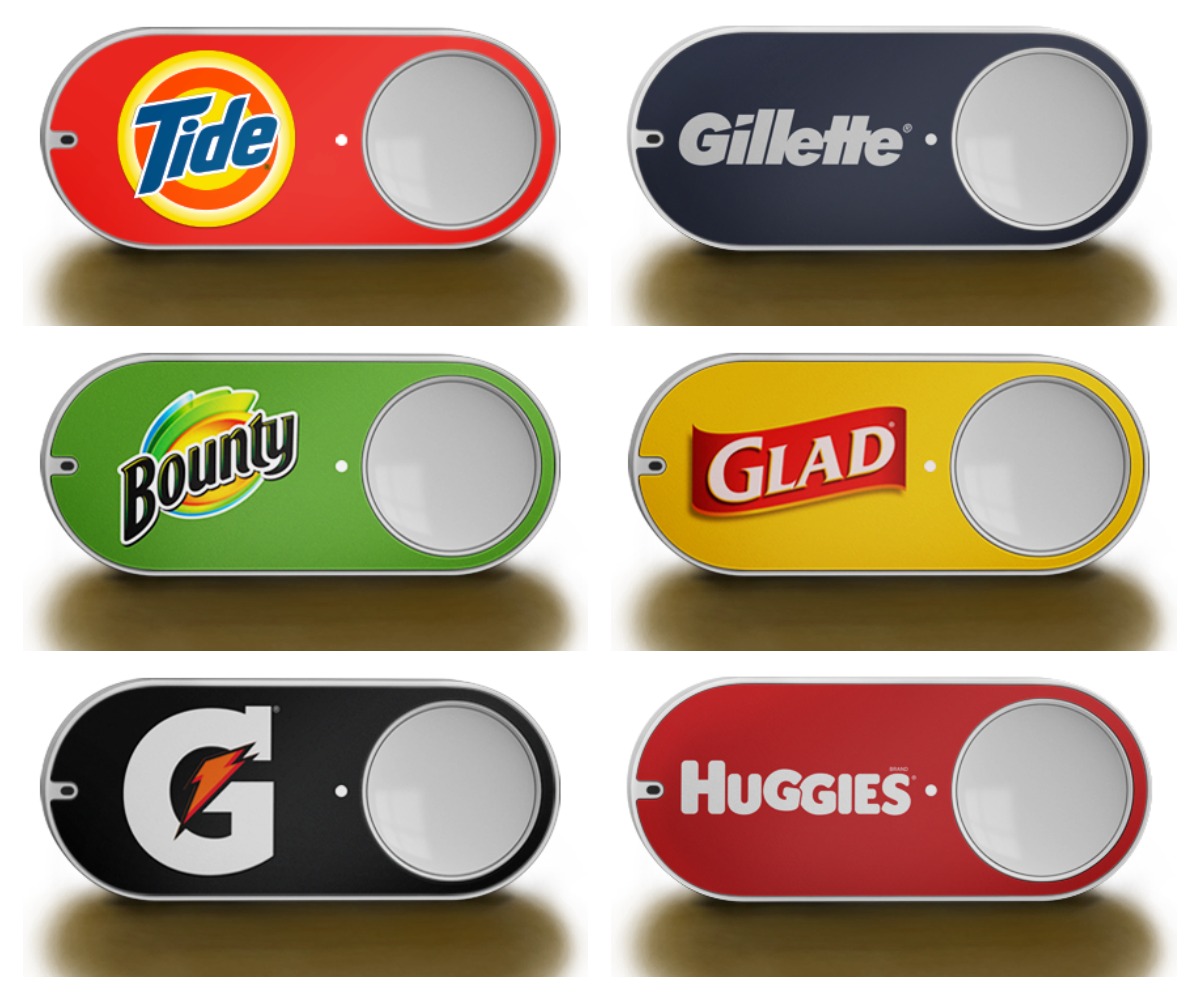 Image Credits : wnep.com
Amazon might just have revealed the prototype of future of shopping!!
Amazon officially launched restaurant food delivery service in Manhattan and Dallas last month, bringing the total cities count to 11, including Seattle, San Francisco, Los Angeles, Chicago, San Diego, Austin, Baltimore and Portland, Ore.
The delivery is free and billed as coming within one hour or less.
This service is technically a part of its Prime Now service, which offers quick delivery service of basic items.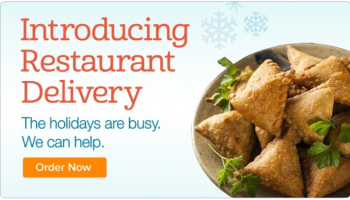 Image Credits : geekwire.com
The video below shows a live-test of the service –
https://www.youtube.com/watch?v=Xda14DK2b7A
In addition to these products, there are some more such as the Amazon Fire TV, Fire Phone, Amazon Music Store etc.
This all goes to show that Amazon is driven and committed to its name and logo and continues to bring a smile on the consumers face and continues to set a benchmark for the future with it disruptive products and services!!
The video below is the proof that Amazon is performing continuously in the market. Why else would Warren Buffet himself appreciate and compliment them for this feat –
[box type="shadow" align="aligncenter" class="" width=""]Related Reads :
Amazon Is Gearing Up To Launch Streaming Music Service
More Bricks and Mortar Stores to Come : Amazon CEO Jeff Bezos
Amazon India – The Rise Of Amazon.in(dia) !! [/box]