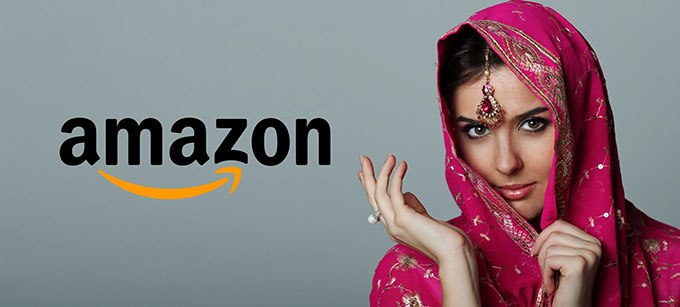 31 July 2017, India:
Jeff Bezos-led Amazon is expanding its logistics business in India by offering the service to its registered sellers even if orders are placed through rival marketplaces like Flipkart and Snapdeal or for their offline distribution, ET reported.
"Amazon wants to build Amazon Transportation Services (ATS) into an independent logistic service which competes against Flipkart's Ekart and other independent logistic services like Blue DartBSE and FedEx. It has started with its own sellers, but eventually will even look at offering logistic services to brands and other businesses. ATS has recently hired a lot of executives from leading courier companies," one of the industry executives told ET.
Earlier in February, Amazon India doubled its storage capacity, over the previous year, as continued investment in its fulfilment infrastructure to match its rapidly expanding business in India. Amazon India will add a total of 14 new Fulfilment Centres (FCs) in 2017.
Amazon has created one of the most advanced fulfilment networks in the world and sellers in India have been benefitting from Amazon's expertise in fulfilment, reliable nationwide delivery and customer service. When using Fulfilment By Amazon (FBA), sellers across India send their products to Amazon's FCs and once an order is placed, Amazon picks, packs & ships the order to the customer, provides customer service and manages returns on behalf of the sellers.
Related read- Has Snapdeal-Flipkart Merger Torn Apart?
Amazon.in marketplace is operated by Amazon Seller Services Private Ltd, an affiliate of Amazon.com. It seeks to build the most customer-centric online destination for customers to find and discover virtually anything they want to buy online by giving them more of what they want – vast selection, low prices, fast and reliable delivery, and a trusted and convenient experience; and provide sellers with a world-class e-commerce platform.
To stay ahead in the game, Amazon India is covering all the sectors of the e-commerce business. The company might soon multiply the investment on seller infrastructure this year. Amazon India director and general manager (seller services) Gopal Pillai had said in April, "Warehouses, fulfillment services, service provider network, in-person support, and other services like seller cafes and instant registration to its marketplace would likely attract the potential investments."
Meanwhile, India's leading e-commerce marketplace Flipkart and Snapdeal are not able to seal the merger and chances are it might get canceled. The representatives of both the parties were to meet today and tomorrow but the meeting is called off adding fuel to the speculations of the merger being canceled. (Image- indianonlineseller.com)
Also read- Bezos Tops the Wealthiest Man List, Amazon Quarterly Profit Falls by 77%
Comments
comments