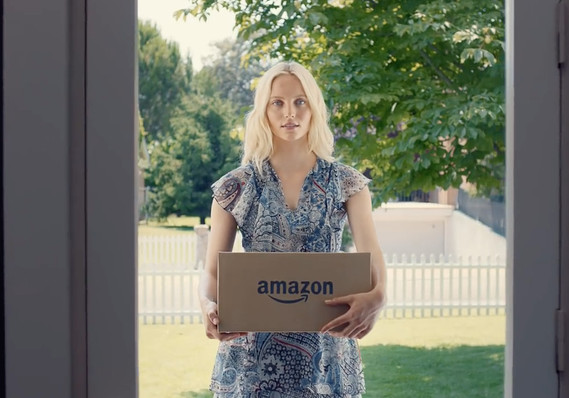 "Our No. 1 mission is to be Earth's most customer-centric company, And we mean that across any industry and across any time," Jeff Bezos in 1999.
28 July 2017, India:
Jeff Bezos-led Amazon has failed to achieve its quarterly target as the losses hit to overall $724 million in Q2 which ended on 30th June, showing a profit of just $197 million on strong sales of $38 billion.
Last year, same time, the Seattle-based company had registered a mere $135 Million losses which have increased to over five times now. But one-quarter won't obviously decide the fate of top company. Amazon has made investments all over the World which will be capitalized in coming months, so this is like a step backwards to take a long jump!
Talking about the Indian market, Chief Financial Officer Brian Olsavsky said, "We continue to invest in India. We're very hopeful with the progress we've made with sellers and customers alike in India and we see great momentum and success there, so we continue to invest and we have some of our best people in that business."
The company is also pushing investments in Echo devices and Alexa platform in India. "The year-over-year difference is primarily driven by investments, what we were within the guidance range and we continue to invest in, as I said, fulfillment capacity and logistics services, digital video, our Echo and Alexa, Echo devices and Alexa platform India, the buildup at the AWS infrastructure, as well as Prime Now and Amazon Fresh and Prime benefits," Olsavsky said.
Related read- Amazon Working Hard On Floating Motor Mount For Unmanned Aerial Vehicle
Meanwhile, Amazon Web Services continues to drive the cloud computing industry. The cloud division of Amazon reported a 42 percent increase in revenue compared to the previous year, although profits were flat.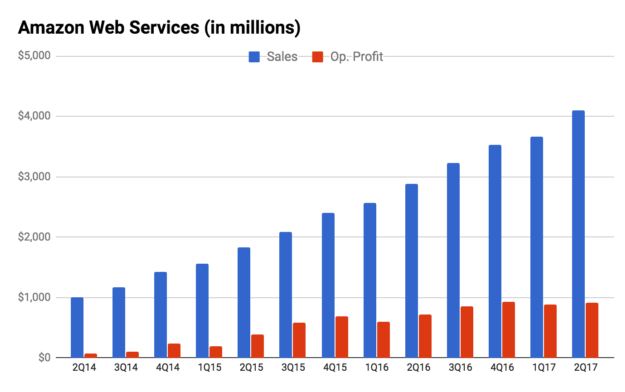 Revenue for the second quarter was $4.1 billion, up from $2.9 billion in the year ago quarter. Operating income was $916 million, compared to $718 million in the second quarter last year. While Amazon overall surprised investors with a drop in profits, this is pretty much what observers expected from AWS during the quarter, Geekwire reported.
Overall, Amazon.com Inc. said quarterly profit fell 77% even as sales jumped, a sign of the high cost of its increasing dominance of retail.
The founder of the company, Jeff Bezos was on the top of World's wealthiest man list for a brief period of time as he surpassed Bill Gates, altough shortlived reign, Bezos is bound to be the number one sooner than later. Back in 1999, Bezos explained his thinking to NPR's Wendy Kaufman, "Our No. 1 mission is to be Earth's most customer-centric company," he said. "And we mean that across any industry and across any time." (Image- Marketwatch)
Related read- Satya Nadella – Cricket Lover, Avid Reader & CEO of Microsoft